Imagine you were walking down the road and a haggard looking beggar, called out to you in PERFECTLY SPOKEN ENGLISH. Imagine s/he went on to state his/her request articulately, and in the manner of a person of fine education. Wouldn't that make you hear him/her out? Or possibly do more?
[NOTE TO READER: This newsletter serves experts-who-speak. Starting today – Monday 13th April 2015 – it has MORPHED in name and content served, to a 2 part Speaking/Web Marketing IDEAS newsletter, to better serve them. You just read a preview to the "Public Speaking IDEAS" part above.]
Here's a preview of the Web Marketing IDEAS part:
A photography marketing expert (C. Lewis) once wrote: "Well developed products don't sell themselves. Product marketing does!". I agree. He also said (I paraphrase): The secret to getting many more great customers/clients is NOT in the quality of your offering…"
Click here to jump to the FULL Web Marketing IDEAS part, or continue reading the Speaking IDEAS part here.

Date: Monday 12th April 2015
No:188
Title: (a) Be Proficient In Your Preferred Language (b) Ultimate Marketing Strategy to Attract Perfect Clients
Author & Publisher: Tayo K. Solagbade [Tel: +234-803-302-1263 (in Nigeria) or +229-66-122-136 (in Benin Republic) ]
Blog URL: http://www.tayosolagbade.com/sdnuggets
Last Week: Read articles published on my blog here
Newsletter Archive (E-mail version started 14th May 2012): Click here to view
Is this email not displaying correctly?
View it in your browser.[Click to view Archives]
---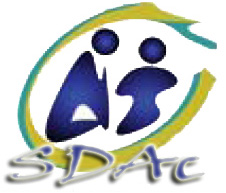 **** **********
NB: This newsletter is published every Monday. Point your browser to www.tayosolagbade.com/sdnuggets to read at least ONE new post added to my SD Nuggets blog on a different category from Tuesday till Saturday (sometimes even Sundays) in line with this publishing schedule

**********
GET LIFETIME MEMBERSHIP OF MY INNER CIRCLE (OVER $250 USD!) WHEN YOU BUY BURT DUBIN'S SPEAKER MENTORING PRODUCTS/SERVICES – LEARN MORE HERE!
1 of 2:
PUBLIC SPEAKING:

Be Proficient In Your Preferred Language*

Imagine you were walking down the road and a haggard looking beggar, called out to you in PERFECTLY SPOKEN ENGLISH. Imagine s/he went on to state his/her request articulately, and in the manner of a person of fine education. Wouldn't that make you hear him/her out? Or possibly do more?

In truth, most people would likely answer "YES" to my question. At the very least, even if you choose not to stop, there's a good chance you'll mention THAT beggar to the next "sane" person you meet.

That could be your friend, spouse or associate. It's not something one sees everyday. It would STICK to your memory!

Dale Carnegie once wrote that a person's diction can be his/her "passport into the best business circles". He told the story of a man who secured a well paying job, with the help of a wealthy business owner, within 24 hours of speaking with the latter, even though he had walked in dressed like a tramp!
Carnegie's "conclusion" could be rephrased for more "completeness" as follows:
"Your diction can be your passport to the best SOCIAL circles".
I say this because my experiences and observations indicate that people love to listen to, and be associated with, a person who has a good command of their accepted or recognized language of communication.
And I must point out here, that what I'm saying is NOT limited to the use of the English language. 
In Nigeria for instance, some radio, TV, print and other news media owners value hiring journalists, proficient in certain widely spoken local languages, such as Yoruba, Igbo, Hausa etc.
So, when there is a need to get valuable news stories from locals that are unable to express themselves in English, journalists with the ability to competently communicate with such "sources" tend to get better quality news reports in.
Over time, they get noticed by the BOSS …especially in crisis periods, when there is pressure on the media house to churn out latest updates ahead of competitors (Think Boko Haram terror bombings or kidnappings etc).If they continue to deliver, such individuals find themselves getting more face-time with those who matter. And their names get known. Their careers sky rocket.
In reality, sometimes, the guy who becomes the "local champion" – as described above – may not necessarily be "expert" at speaking the language.
S/he might just be the MOST (or the ONLY person) proficient or competent in the use of that language in the organization.As a result the responsibility for doing the "talking" naturally falls on him. Whoever is the formal "leader" in that social situation automatically has to reckon with this individual.
In other words. s/he gets noticed by the decision makers…AND the rest becomes history!
Lesson to Take Away: How good is your command of the language you have to use an expert in your chosen field?
Not just how well you speak it, but also in terms of how well you can read, and write in it (e.g. use of grammar and tenses etc), as well as how well you COMPREHEND it when others speak it to you?
If you're not sure, get someone you trust to give you an objective assessment.
To help my clients, who I'm supporting to use Web Marketing Systems I develop for them, I've resolved to begin offering subtle (corrective) pointers and tips in this regard.
When a meeting planner looking to hire an expert-speaker reads an article riddled with errors of all kinds, it can throw him/her off so much that s/he loses the initial interest in the expert that wrote it. Especially if that expert's demonstrated ability to use the language is an important criterion used by the meeting planner to invite speakers or hire experts.
I'll be the first to admit that I've also put up writing with such errors. So, it's not like I'm trying to claim perfection here.
However, making many such errors is farm from being the norm for me. Success is said to be a matter of percentages. We all make mistakes, and no one is perfect, but we all need to strive for perfection!
I do so: Everyday. Starting today. I'm re-inventing myself in this regard as well, so I can do even better!
To get taken seriously, by potential clients, you want to do the same: Make serious, and consistent effort to minimize errors anytime you SPEAK. Or when you WRITE – especially formally e.g. on your website, blog, even Facebook. Read through AFTER you've published and if you notice errors, correct them. Someone may have seen the error(s), but the next person will NOT, and s/he will at least go away with a better impression of you!
*******

This newsletter (which I use to promote Burt Dubin's Speaker Mentoring Products/Services) serves experts-who-speak. Starting today – Monday 13th April 2015 – it has MORPHED in name and content served, to a 2 part Speaking/Web Marketing IDEAS newsletter, to better serve them. You just read the "Public Speaking IDEAS" part above. What follows below is the "Web Marketing IDEAS" part.

*******

Burt Dubin works with people who want to be speakers, and with speakers who want to be masters. Click here to visit his website NOW and submit a contact form message telling him what challenges you're facing, and how you'd like him to help you. Tell him I sent you, and you'll get a pleasant surprise offer from him.

Burt Dubin's monthly Speaking Biz Strategies Letter [Signup & get a 7-Part Email Course on "How To Succeed And Get Paid As A Professional Speaker"]

Get Burt's mentoring at any of the 3 levels below:

1. Top Shelf [Click here]

2. Mid Range [Click here]

3. Budget Delight [Click here]
2 of 2:
WEB MARKETING:

Use Web Marketing to Boost Sales Leads

A photography marketing expert (C. Lewis) once wrote:
"Well developed products don't sell themselves. Product marketing does!". I agree.

He also said (I paraphrase): The secret to getting many more great customers/clients is NOT in the quality of your offering! Yes, your product/service has to be good, and you should strive to be the best, BUT…and it is a big BUT, even if you are not (yet) the best in your area. Your success depends MUCH more on your BUSINESS MARKETING TECHNIQUES than you realize."
In essence, it does not matter how good you are at what you do, if those who need what you offer do not know you exist…
Without effective marketing, your skills may amount to nothing!
Now, if you really want to make the most of your time, money and effort in marketing your business, develop – and implement – your own version of what I call a Custom Web Marketing System.
This applies to your speaking business as well.
I recall listening to an audio recording of a radio show on which Burt Dubin was interviewed.
When he was asked how he marketed his service, he replied that everything he did in marketing his speaker mentoring service was based on the web.
If a 3 decade veteran mentor of highly paid international speakers thinks the web can serve his needs that well, you should seriously consider using it for your own speaking business too!
Even if you are NOT a speaker, nothing stops you from doing anything else you feel is worthwhile offline, to complement your online efforts.
What is crucial is that you keep your marketing related expense of money, time, and effort LOW. The Internet offers the best opportunities to achieve that purpose.
Now don't get me wrong: It's important to aim to be the best at what you do….
But something even more important than being the best, is being able to market yourself BETTER than any other person who does what you do.
Want to know the specific things you need to do to develop and implement your own Web Marketing System?
Simple. Just read this newsletter EVERY Monday!
[NB: The above piece is based on re-purposed content from a 2011 write up]
******
SPECIAL OFFER TO READERS OF THIS

SPEAKING/WEB MARKETING IDEAS

NEWSLETTER
Did you know that as an expert in your field you can make more money by speaking professionally? Or do you already speak-for-money, but want to know how to do it better AND/OR how to make more money even when you do not speak?
If you said YES to any of the above, THIS offer is for you.
Burt Dubin can teach you to do ALL the above and more. You can learn from him via direct mentoring (regardless of distance) or using the many home study packages he offers.
Get FREE Lifetime Membership of My Inner Circle (OVER $250 USD) when you do 1 or more of the following:
1. Signup for Burt's Speaker Mentoring Service (click here for details)…
2. Purchase Burt's Speaker Mentoring Products up to $500 USD or more (click here to see a popular one)…
NB: Membership of my Inner Circle comes with a FREE product of your choice e.g. my custom Excel-VB software, Information Products etc. (click here for full details of what my Inner Circle members get)…PLUS you get a LIFETIME 65% discount on ALL my other existing/future products and services.
HERE'S AN ADDED BONUS YOU GET FROM ME, IF YOU BUY FROM BURT…
If, upon commencing or completing Burt's mentoring you choose to launch your speaking business formally, I WILL (at no cost to you) develop and implement for YOU, in line with guidance from Burt, a Web Marketing System to cost-effectively promote your brand.
Click here to tell me which of Burt's speaker mentoring products or services you are interested in.
Question: But who is Burt Dubin, and why do I (Tayo K. Solagbade) think you should you learn from him?
Answer: Burt is a 3 decade veteran in the professional speaking business. After achieving top level cross continental success as an expert-speaker, he has established a reputation for mentoring some of the highest paid speakers in the world. He owns SpeakingBizSuccess.com, SpeakingSuccess.com and BurtDubin.com.
Burt helps those he mentors (experts-who-speak) to Position, Package, Promote, and Present* themselves successfully to clients (*He calls them the 4Ps). That's why it's no surprise that on Burt's website, considerable space capital is devoted to useful business marketing articles as well as products.
It might also interest you to know that MANY years back, Burt established himself as one of the best marketing minds in the world. To really put this FACT in proper perspective, I'll provide more specific details in form of an example.
A few years ago, Burt contributed an article to a powerful publication titled "The Most Effective Articles Ever – By The World's Top Marketers". That 574 page ebook features timeless marketing advice from 71 of the world's top marketers – including Jack Trout, Joe Vitale, Yanik Silver…and Burt Dubin.
That's ample proof that (in addition to Public Speaking), Burt would be a great resource to learn business marketing from!
Full Disclosure:

I represent Burt as Sole Agent for his products/services, which means if YOU buy from him, I get paid.

But that's NOT the main reason I represent and recommend him. I have benefited in many ways by learning from Burt. Through his writing, his audio recordings, and from directly relating with him.

Before we teamed up in 2011, I'd been studying his work and adapting it to succeed in my work from way back in 2002. It does not matter what part of the world you're in. If you know how to adapt them to suit your peculiar local needs, Burt's ideas and strategies WILL work for you. I am living proof of it!

That's why I never tire of CONFIDENTLY recommending him to others.

If you need help putting the ideas shared above to use, let me know HERE.
*************
Learn about Burt Dubin's speaker mentoring products (books, audios etc) below…
If you need help purchasing ANY of Burt's products (like "Presentation Magic"), call me on +229-66-122-136 (in Benin Republic, my base) or +234-803-302-1263 (in Nigeria)  or email tayo@tksola.com
Have a great week :-))
*************
SPECIAL PRODUCT FEATURE
"Inside Speaking Business Success Secrets"
In this offer, Burt Dubin promises to show you how to generate PASSIVE incomes streams WHETHER YOU SPEAK OR NOT.
Plus, you learn a proven shortcut to top level speaking business success across corporate markets.
So, with diligent persistent application of what you learn you'll start (as Burt says)…"bringing home high speaking fees"…whether you speak or not…in a matter of weeks….
Sooner than later you'll find you're ready to go for Burt's mentoring at Diamond or higher Inner Circle membership level.
The best part is: every cent of your fee to purchase this product counts toward your membership in Burt's Inner Circle.
In other words, you effectively get to eat your cake and still have it!
CLICK HERE to get full details of what it takes to make yourself a true speaking business champion in Burt's Boot Camp V: Inside Speaking Business Success Secrets
*************
Useful Resources for Speakers

177 Wow! Wow!
Showmanship Stratagems
Discover these secrets of making your programs more interesting and valuable to your clients and audiences now.
Burt's Flagship Album
This is the product to own if you can own only one. Why? Because in it you discover principles of platform mastership available to you nowhere else at any price.
You hear performance strategies you can emulate. You shorten your learning curve. You see ways to engage and delight audiences with both content and stories . . . plus you experience a bit of fun.
With its Money back if not delighted Guarantee hardly any are returned.
Presentation Magic
A live example, including a complete audio recording of a program Burt created from scratch–on a topic he knew nothing about and never, ever presented before! See how you, guided by your personal Learning Guide, (Presentation Magic), can do this too and thrill audiences as often as you want.
Presentation Magic Manual with new pages added plus 3 audio CDs.
How To Create a Great Program Manual
Discover how you can produce a precious memento of you and your program. Capture over 44 model pages you can easily adapt for your use. Engage proven principles that add value to the experience of sitting at your feet and learning from you.
This is a reprise of the historic presentation that launched the Speaking Success System.
No copy of this 2 CD program and 50 page Learning Guide has ever been returned.
---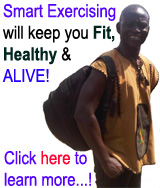 *******
NEW: Speaking Ideas: 25 Articles and True Stories for Experts Who Speak and Those Aspiring (Volume 1)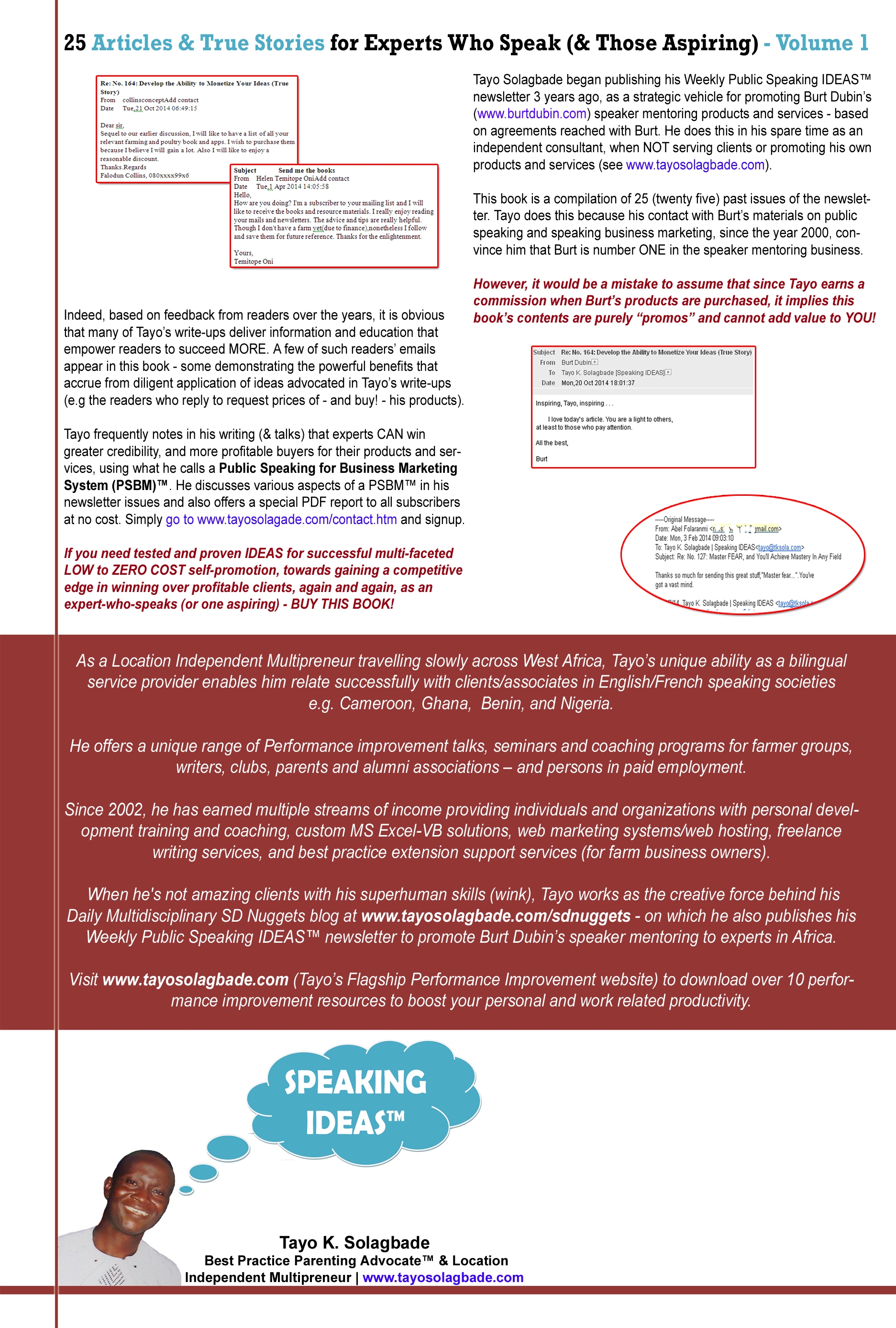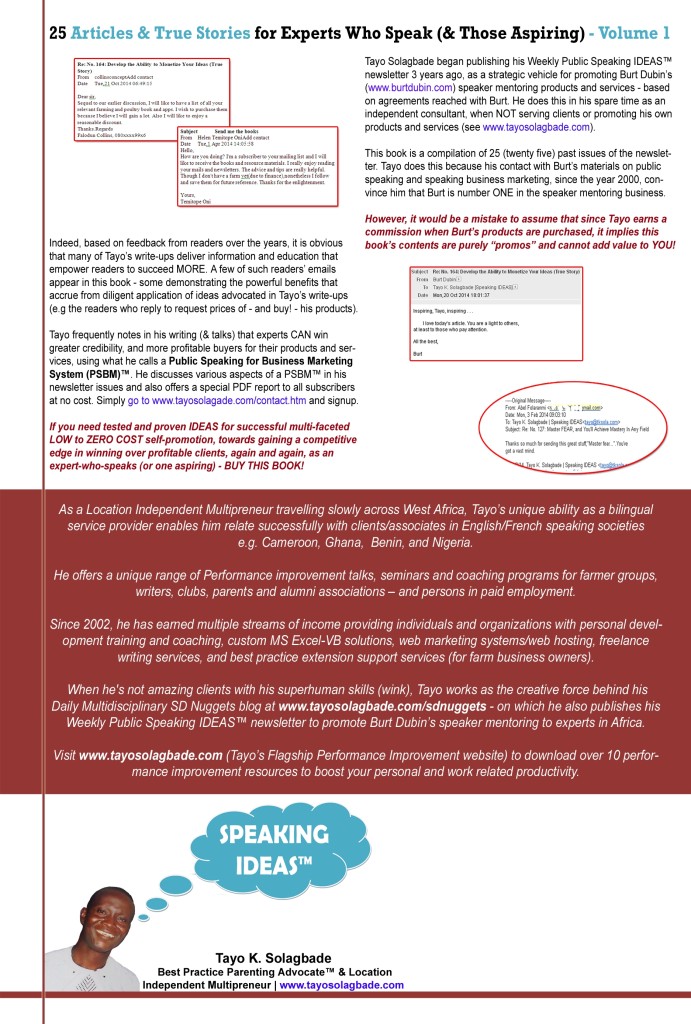 Download above PDF
******
NEW: KUKURU DANGER™: 5 True Stories About the Adventures – & Misadventures! – of a School Age Child Trying to Find Purpose in Life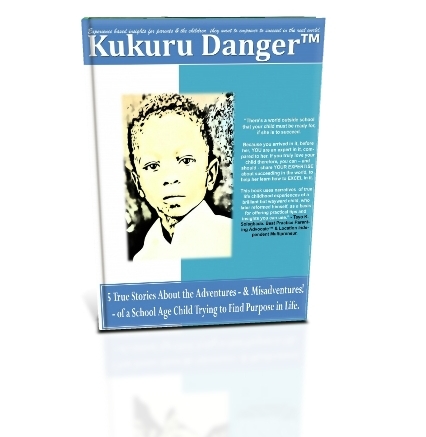 Download above PDF
"(Tayo Solagbade) is amazing and I think he is going to produce some impressive results online…" – click here to read full comment by Patrick Meninga (US based 6 figure income blogger who gained fame for building a $2,000 per month adsense website and selling it for $200,000).
—————————–
"Tayo, I honestly believe you are one of those who will succeed at anything he does. Your commitment and effort has been outstanding….Thanks for all your hard work since I've been here – you will be sorely missed. I don't need to wish you good luck, you have the ability to make your own luck. – Andy"(R. Jones)*
*Operations Manager, Guinness Nigeria Plc Benin Brewery, December 2001 (Handwritten comments in farewell/xmas cards sent to Tayo Solagbade following his resignation to start his own business).
———————–
Click here to contact Tayo…
---
New posts from last week that may interest you! *

Public Speaking[

Monday]

:

N/A – Re inventing the Monday Newsletter begins..

[Tuesday]:

[

Wednesday

]:

[Thursday]:

[

Friday

]:
[

Saturday

]:

Want me to write for you?

Click here

to send me a message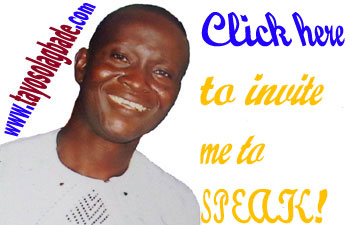 Tayo K. Solagbade*
Self-Development/Performance Improvement Specialist
*Sole Agent For Burt Dubin's Speaker Mentoring Service In Africa
Mobile: +234-803-302-1263 (in Nigeria) or +229-66-122-136 (in Benin Republic)
Tayo K. Solagbade is a Location Independent Performance Improvement Specialist and Multipreneur (i.e. a highly versatile/multi-skilled entrepreneur), with a bias for delivering Best Practice solutions to
Farm Businesses and others.
Since 2002, he has earned multiple streams of income providing individuals and organisations with personal development training and coaching, custom MS Excel-VB solutions, web marketing systems/web hosting,
freelance writing services, and best practice extension support services (for farm business owners).
Tayo is the author of the Self-Development (SD) Bible™ and the popular Livestock Feed Formulation Handbook. He is also the developer of its accompanying Excel-VB driven Ration Formulator™ and the Poultry Farm Manager™ software.
He has delivered talks/papers to audiences in various groups and organisations, including the Centre for Management Development, University of Lagos, Christ Baptist Church, Volunteer Corps, Tantalisers Fast Foods
and others.
In May 2012 he was the Guest Speaker at the Centre for Entrepreneurship Development's Annual Semester Entrepreneurial Lecture at Yaba College of Technology in Lagos.
On 1st April 2013, Tayo (who reads, write and speaks the French language) relocated to Cotonou, Benin Republic to begin slowly traveling across the West African region.
His key purpose is to deliver talks, seminars
and workshops on his key areas of focus and interest to interested audiences (Email tayo at tksola dot com for details).
In a previous life, before leaving to become self-employed, Tayo served for seven years as a high performing manager in Guinness Nigeria. He rose from Shift Brewer, to Training & Technical Development Manager, and then later acted in senior management roles as Production Manager and Technical Manager.
He is an Associate Member of the UK Institute & Guild of Brewing, a 1997 National Finalist of the Nigerian Institute of Management's(NIM) Young Managers' competition, a Certified Psychometric Test Administrator for Psytech UK, innovator of Spontaneous Coaching for Self-Development™ (SCfS-D™), and Founder of the Self-Development Academy Limited.
When he's not amazing clients with his superhuman skills (wink), Tayo works as the creative force behind his Daily Self-Development Nuggets blog – on which he also publishes his Weekly Public Speaking IDEAS
newsletter(which he uses to promote Burt Dubin's Public Speaking Mentoring service to experts working across the African continent).
You can connect with him on Twitter @tksola.com and Facebook.
Visit Tayo Solagbade Dot Com, to download over over 10 performance improvement resources to boost your personal and work related productivity.
====
[IMPORTANT NOTE:====
On 4th May 2014, Tayo's 9 year old domain (Spontaneousdevelopment dot com), which hosted his website, was taken over by Aplus.net.
Within a few days however, Tayo used his advanced self-taught web development skills to build a SUPERIOR "reincarnation" of it the website http://www.tayosolagbade.com.
But updates are still ongoing to URLs bearing the old domain name in most of the over 1,000 web pages, and blog posts
he's published.
If you experience any difficulties finding a page or document, email Tayo at tksola dot com.
Click "Tayo, What Happened to SpontaneousDevelopmentDotCom ?" to read a detailed narrative about how the above event occurred :-))
Here's an article Tayo wrote, to inspire others to defy adversity, and bounce back to even greater reckoning at what they do EVERY time:
And he wrote the one below, to explain why losing a domain name, no matter how old NO LONGER determines your online success or otherwise:
A Proven Strategy to Find Profitable Buyers Regardless of Your Domain Name
==================