Watch parts 1 to 4 of this video version of the 2nd edition of Tayo Solagbade's CEO Spotlight Interview Series below…
This 2nd edition of the CEO Spotlight Interview Series featured responses (with photos and audio excerpts) from Burt Dubin [www.speakingbizsuccess.com] renowned USA based Creator of the Speaking Success System, and veteran mentor of some of the world's highest paid speakers.
Part 1 of 4
Part 2 of 4
Part 3 of 4
Part 4 of 4
Click here to download the full PDF version which contains the text based version of the interview.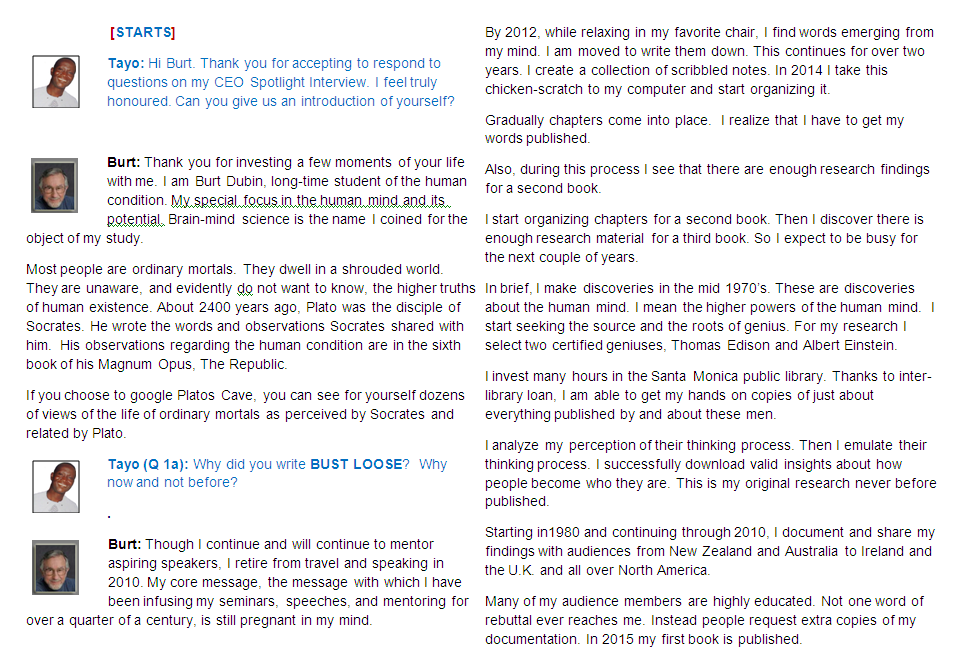 In this issue No: 221 of my Speaking/Web Marketing IDEAS newsletter, I pub
NB: This CSI series is a public service to give CEOs, & those aspiring, ready-to-use experience-based information & education. The purpose is to promote experience-sharing amongst CEOs, about Indigenous Knowledge Systems.
Indigenous Knowledge Systems (IKS) are tried and tested practical techniques/methods developed by active players in a venture to get improved results, often through application of creativity and innovation.