When I'm not hammering away at my laptop keyboard, writing articles, reports and books…or building custom Excel-VB software, I'm likely to be found sleeping, or working to progress further towards my ultimate dream.
That dream is to own what I call a Home-Based Farm-Products-Brew-Pub.
And I've nursed it since 1999, when I still worked in Guinness Nigeria.
If you've been reading my blog, you know about my Pineapple peel based drink(see photos, and a free talk offer) . Read more about it here(i.e. a presentation).
The drinks you see in the photo below, have been pasteurized using a home-based method I learnt online.
[NB: These are 2 different views of the fermented version of my drink – based on a new recipe.]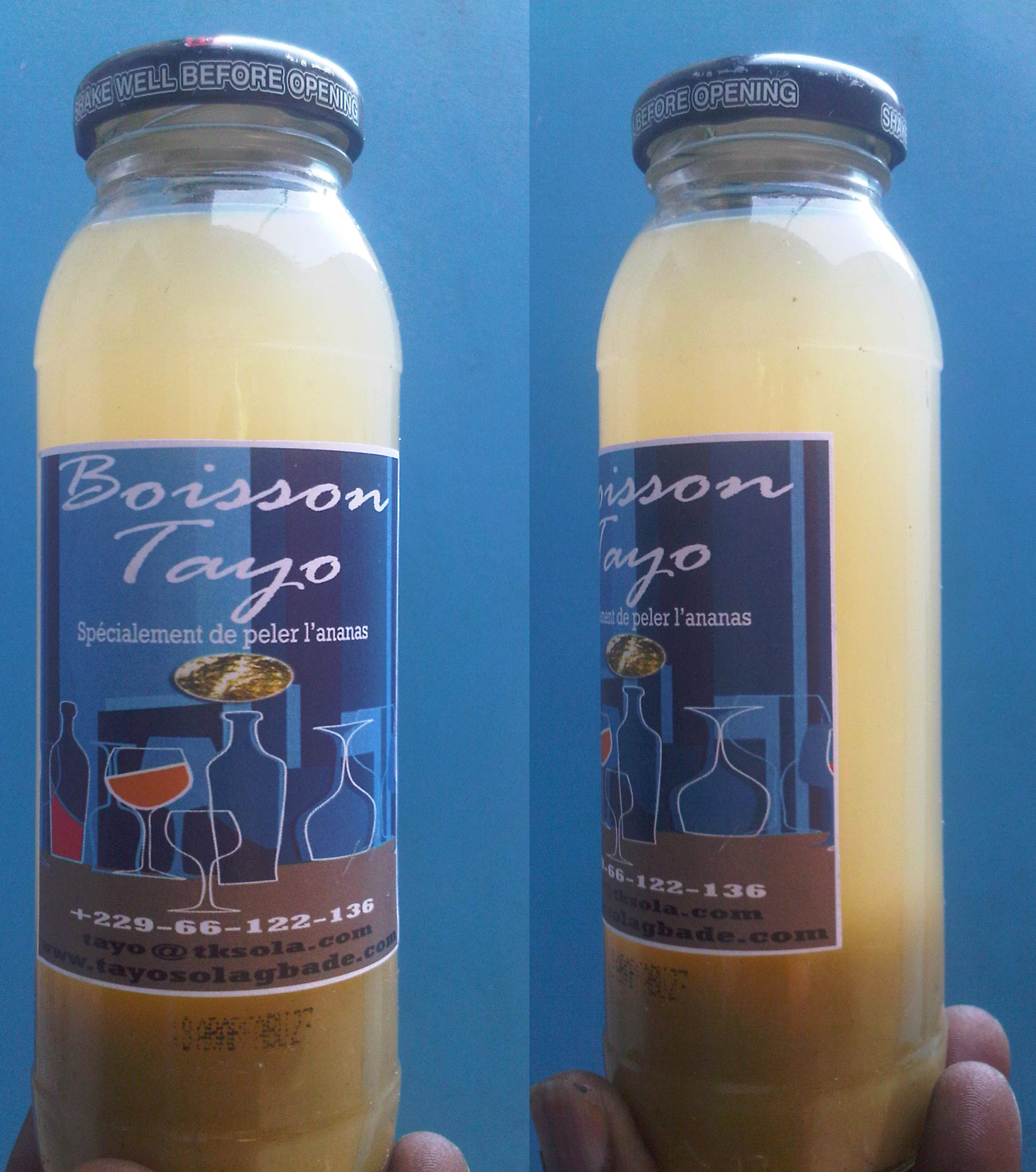 You see, I believe PATIENCE is key, in developing food based products.
It's taken me about 3 months of searching. But I've found what I consider the perfect bottle for my Pineapple based drink (see above photo).
Apart from enabling me deliver the kind of product volume I want, it also has a cap that allows me pasteurize the drink inside.
It was important for me to ensure I could do that, so bottles don't go exploding in people's faces.
That was why I patiently kept searching for a cost-effective way, that would enable me keep the product affordable for most people.
My New Product: Pineapple Peels Based Cakes…These Ones Baked Without an Oven!
I've never baked anything in my life. Not cake or bread. Nothing.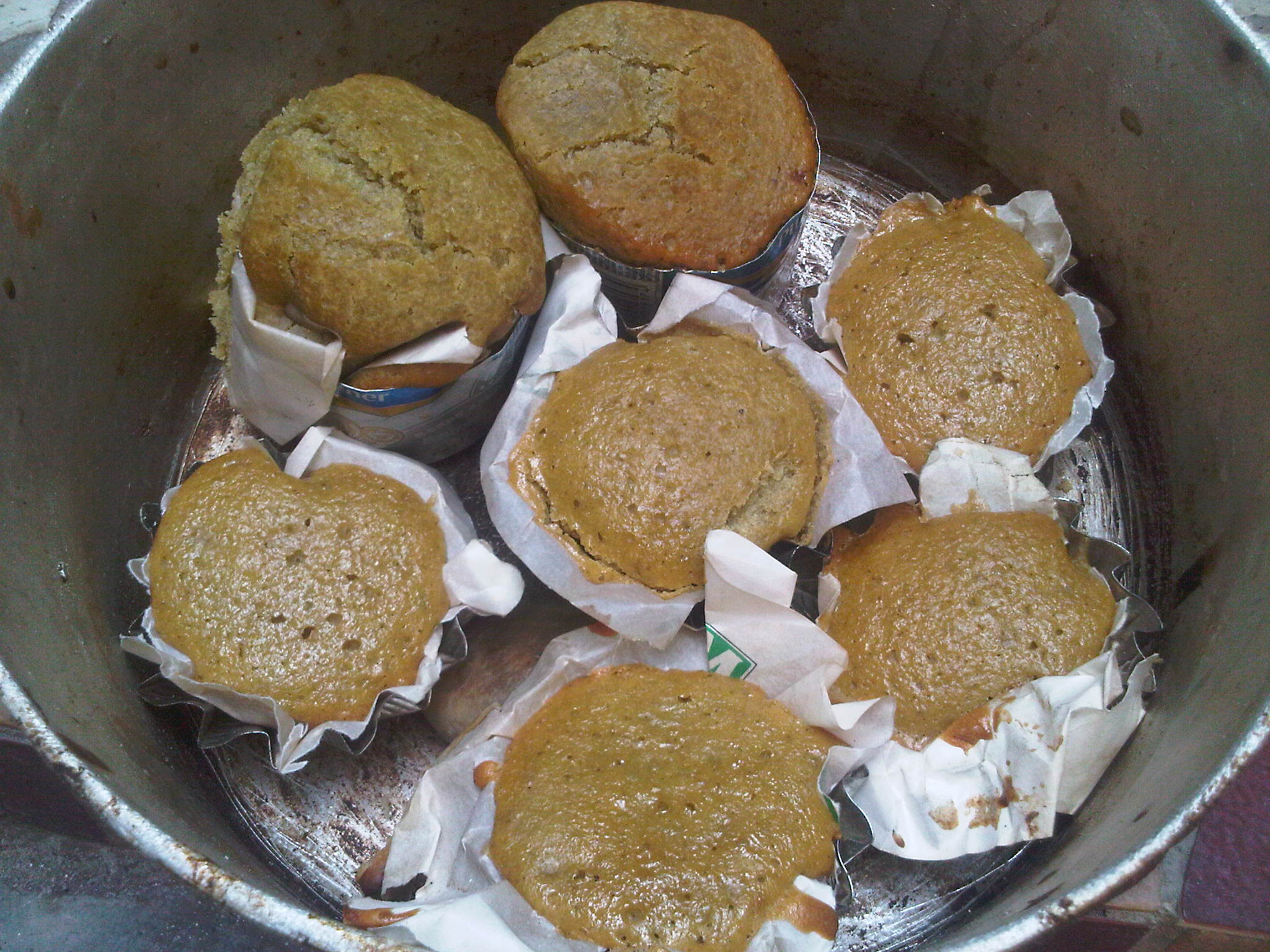 But the idea of my brew-pub having its own unique food product, to go with the drink had tickled my fancy for months.
A few days ago, I decided to play around with cake and bread baking. I went online and did lots of reading, and watched many videos.
Then yesterday, I purchased baking materials from Tokpa market, and stayed indoors ALL day, using my beloved Pineapple peels, to bake home-made cakes (I'll get around to bread baking later).
BUT, I did it all, without using an oven!
Yes. No oven. Don't believe me? Just wait. I'll be writing a special PDF report on that before the year runs out.
I know the cakes don't look so aestetically pleasing, but you must understand that this was my very first try. And believe me when I say I improvised A LOT!
The most important point to note is that what I've done, shows I can operate this business even from a village, using locally available materials!
In the meantime, now that my trials with different processes have succeeded (the cakes taste delicious, and are almost 50% cheaper to make!), I intend to use proper equipment to offer the drinks and cakes for sale from my brew-pub.
Virtually 100% of the pineapple peels I use do NOT go to waste!
That's true. They end up in the drinks and cake – implying massive cost-saving production potential!
But I don't just put the peels into the products.
To get the right flavour and appearance, I have found certain processing steps need to be taken. And all are cost-effective.
I was in Calavi this afternoon, to drop off a drink bottle, with 2 cup cakes, for my friend Moumouni Toure.
He was not in, so I left them with his brother. And I also gave out some to my neighbours where I live.
But I made it clear that I will not be selling them for now.
Nope. Responding to individual orders at this stage would not be worth my time/effort and I would be unable to cope. Even worse, it would definitely affect my ability to do my other work.
When the pub opens, anyone who wants them can come over. For now, that's what's likely to work best for me.
With time, I'll decide what flavours, packaging and operating procedure will be most profitable to adopt.
NB: One probable exception would be people willing to place bulk orders. I could possibly make out time to fulfill such.
For now, the next step is to get the laboratory analysis of the drinks – and cakes – done
This is so I can tell people – with confidence – what exactly they're eating or drinking.
I'm an internationally certified brewer, with 7 years of experience working in a globally recognised brewing multinational.
Everything I do, no matter how small my plan for this project is, must reflect that.
Suffice to say, for now, that pineapple peels being the base ingredient, contains considerable amounts of useful nutrients.
Some are described in my report titled "10 Fruits You Eat That Leave Useful Peels/Skins Behind" (Click to download it).
In the next few weeks, I intend to secure bigger living quarters, with the front end functioning as the brew-pub, here in Benin Republic.
I should add that this will be a FULL family business.
Like I noted in yesterday's article on my blog my kids already make a version of this drink, that they sell in their school in Lagos.
So when they join me here, they'll fit in instantly.
That's why I told my friend Moumouni, in an SMS today, that with improvements I've now made, this business is DESTINED TO MAKE MY KIDS RICH!
And when (NOT IF) that happens, I – along with my wonderful wife Nkechi – will be the PROUDEST parents in the world!!