This is the first issue in the FREE podcast series I promised to do to offer practical information and education for use by my clients (and other business owners) who own websites.
Title: Making Money With Your Online Presence to Cover Your Annual Website Renewal Payments
Subtitle: Part 1 – Don't Serve Prospects At the Expense of Your Profits [You Are a Marketer First & An Expert Second]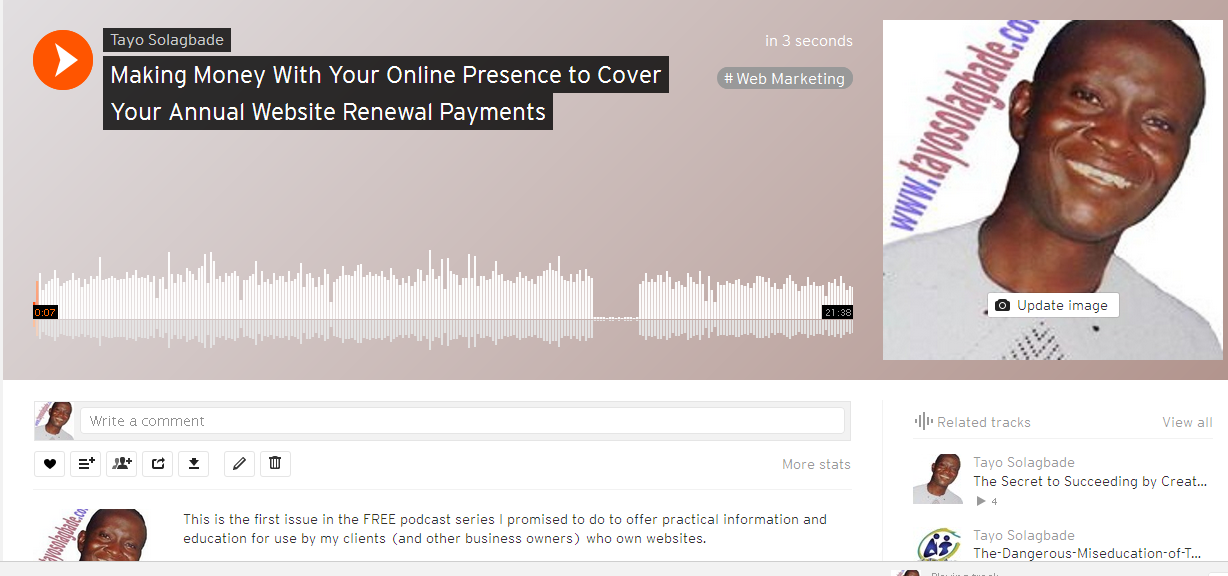 My decision to do this arose from a recent series of experiences my web hosting clients had, in which they have had to effectively pay double what they paid just 1 year ago, to renew their domain name registration and website hosting! This was caused by the inadvertent crash in value of the Nigerian Naira within the last 6 to 9 months especially.
It so happens that I've constantly told all website owners I connect with, my clients especially, that a website is ONLY working when -at the very least – it pays for itself, and ideally, it should do more than that – by helping to owner boost SAVE money (by cutting marketing etc costs) and also MAKE MORE money (by generating additional sales leads to complement offline efforts).
In this first podcast, I explain the required thinking, and start with a case study based on a real life case study, in which the benefits of Information Products creation and marketing are made apparent.
Hope you find it useful – and if you need any help making use of the ideas I propose in it, do let me know(click here to send a message).