It's 8:35 p.m as I type this. Do you know where your kids are right now – tonight? Do you know where they've been today i.e. since the day began in the morning?
More importantly: Do you know what exactly they've been DOING and SAYING?
There are parents who cannot confidently answer the above questions for a variety of reasons.
What I'm saying here applies in particular to people with kids in the critical TEENAGE years.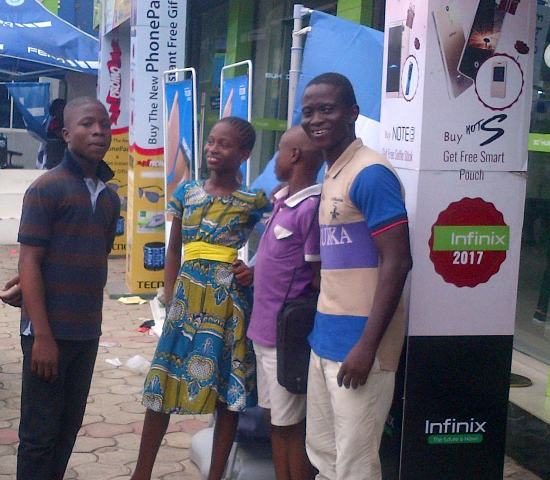 No other period in a person's life is more complex and confusing than the teenage years. I know this from my experiences getting in trouble between the ages of 10 and 16.
This is why I pay so much attention to my own kids – especially the 3 who are already in their teens.
Nothing has a greater influence on kids in general than social pressure from PEERS they relate with.
3 decades ago, when I was in my teens, we did not have social media. So meeting and making friends with/keeping in touch with others was NOTHING like what we have today.
Back then you had to make physical contact with others to get influenced by them. And I got into loads of trouble by doing just that.
Today, the situation is different. Smartphones and PC/Internet technology have transformed the way we socialize.
And their method is much more rapid and potentially impactful than the old fashioned way.
Platforms like Facebook and Twitter, as well as similar others are famous for connecting people across various locations and cultures. As a result, we're having so much exchange of ideas and trends between societies happening almost at the speed of thought.
Our kids in their teens often already own smart phones that are web connected, and are therefore exposed to these powerful influences. Facebook in particular is so well suited for social interaction.
Before you know it, your child, through remote interaction with some other kids, can pick up and begin to exhibit behavioral habits and traits that are potentially embarrassing and implicating.
A good example of how this can happen is in the use of language. Kids can be easily influenced to use improper words, phrases and expressions – when interacting with peers,
Since the human face does NOT have a meter to indicate if/when a person has used bad language in public or private, chances are good that a parent that's NOT actively monitoring them may never discover his/her kids are doing that!
This is why I strongly recommend that parents make out time to review their kids activities in use of mobile phones as well as PC and Internet technology. Every now and then,  make a point of reviewing their chat sessions, message archives, wall updates, and discussion threads.
Done right, this will not only help you keep a useful eye on them, but it will also make them exercise caution in the way they interact with others via those platforms, as well as when they meet others face to face. 
In other words, your demonstrated interest in checking up on them will caution them against losing control and going beyond the limits you've defined for them,
And if/when you find they are having inappropriate communications with others, do not hesitate to make it clear that you will NOT tolerate it.
Here's an example of a message I once had to send to a friend of my kids who used particularly bad language on one of their walls:
"Hi (Name) I DO NOT approve of my children using vulgar language in public or private. If you want to remain connected to my kids, on ANY platforms, I strongly advise you NEVER again to post dirty language like "(the offending expression inserted here)" on ANY of their walls again. You are free to do that elsewhere, but understand that I do NOT approve of them communicating in that manner with anyone. They have both been warned about this instance with you. And I have chosen to let it pass. I suggest you find ways to express yourself in interacting with my kids that does NOT require use of gutter language. Indeed, I believe YOU should aspire to do better than use such phrases in expressing yourself out here. Next time it happens, I will get them to unfriend you."
It could be argued that the above line of action is not guaranteed to achieve the corrective purpose intended – and that is true.
However, compared to the alternative of NOT sending any feedback to the culprit and my kids, I'd rather do it, and then read my kids the riot act to drive the point home (which is what I did).
I cannot speak for others, but I know, from the kind of upbringing I've been giving my own kids, that the message really sank home, with them, and they are likely to discourage any other friends from doing the same thing in future. Plus they will certainly NOT be responding in a welcoming manner to any who do!
For that reason, I'm reasonably sure that the chances of my having the unpleasant surprise or shock of seeing vulgar language (or other embarrassing activities) by my kids appearing in my Facebook feed will be reduced.
What many people forget is that persons you are connected to on social media can make you look good or bad, in an instant, through what they share on THEIR own walls, which appears in your own feed e.g. obscene photos, ugly language etc
If your kids are connected as friends on Facebook with you, their status updates and related conversations will appear on your wall by default. Even if you use privacy settings to control what appears on your wall, they still bear your name and in their profile details will be identified as "yours"!
Therefore, unless you've given them the kind of coaching recommended in this piece, THEY could cause you to look not-too-good to friends, colleagues, business associates and even clients who may choose to review your Facebook profile, if they engage in indiscriminate acts.
And that's why I say it pays to Know What Your Kids Do On Social Media to Avoid Nasty Surprises!