This document is password protected. If YOU are able to open and read this document, after downloading, it means you are my web marketing client and had password access that I supplied via phone SMS – at my own expense.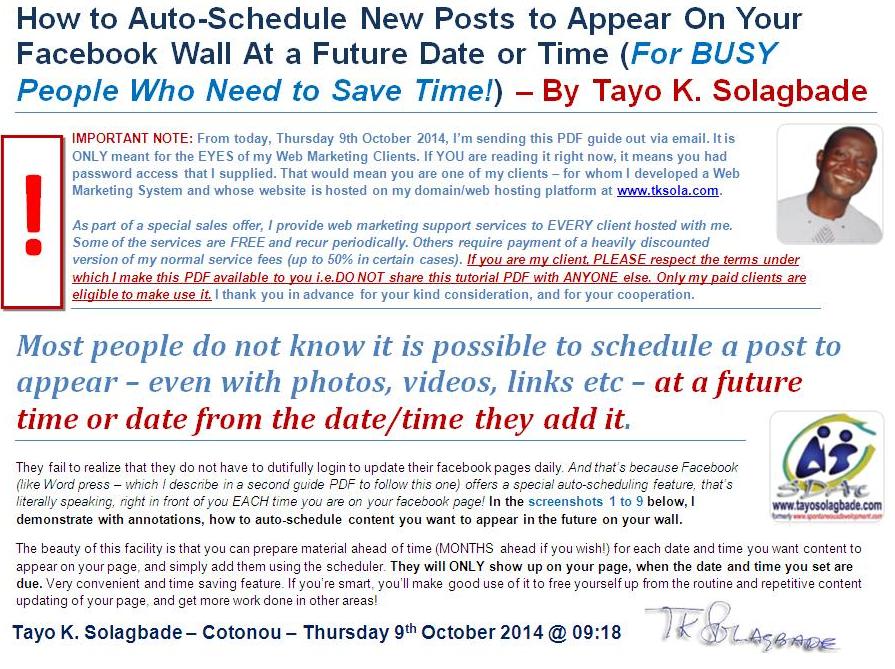 [NB: If you have yet to receive your password, let me know and I will re-send: but ONLY to the phone number you have on record with me, and on which I communicate with you.]
If you are my web marketing client, PLEASE respect the terms under which I make this PDF available to you i.e. DO NOT share this tutorial PDF with ANYONE else. Only my paid web marketing clients are eligible to make use of it.
If you are NOT my web marketing client, and wish to gain access to resources like this one, which I periodically create and deliver via email newsletter broadcasts to my clients, click here to send me a message.
I thank you in advance for your kind consideration, and for your cooperation.