[Tagline: If it can help your farm business, you'll find it in THE FARM CEO™ Newspaper ]
Preview (Issue No. 18):
After WEEKS of writing it, my brand new first-of-its-kind 7 Week Email Auto-responder Course for Farm CEOs & Those Aspiring (Based on my forthcoming same titled new book) goes LIVE today Wednesday 7/10/15!
Title: Farm and Grow Rich™
Subtitle: 6 Zero Cost Steps to Boost Farm Income
Learn Unique Performance Improvement Strategies for Achieving Sustainable High-Profit Farm Business Success with Peace of Mind
For details of how to sign-up for it, fill and submit the web request form at www.tayosolagbade.com/contact.htm
End of preview
******
Here are the headlines, reviews – and links – for this week's featured news items:
[SIGNUP NOW] Farm & Grow Rich™: FREE 7 Week Best Practice Autoresponder E-Course for Farm CEOs P.1
[URL/PDF] Typical composition values of 274 feeds commonly fed to cattle and sheep P.2
[URL] Appraisal Of Indigenous Pig Production and Management Practices In Rivers State, Nigeria P.2
[PDF] Formulation of Low Cost Balanced Ration for Livestock using MS Excel [PDF]P.3
[URL] 2006 Annual Survey Of Socio-Economic Activities In Nigeria Farm gate P.3
Below: Screenshot of the cover for Issue No. 18 of THE FARM CEO (Monday 5th October 2015)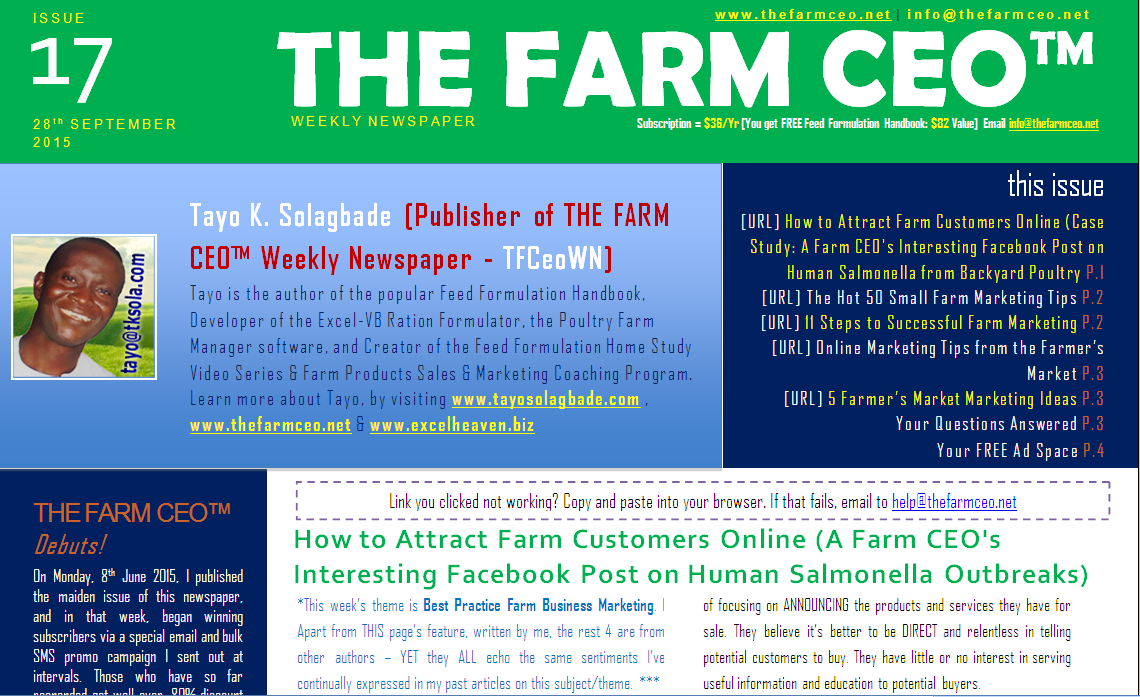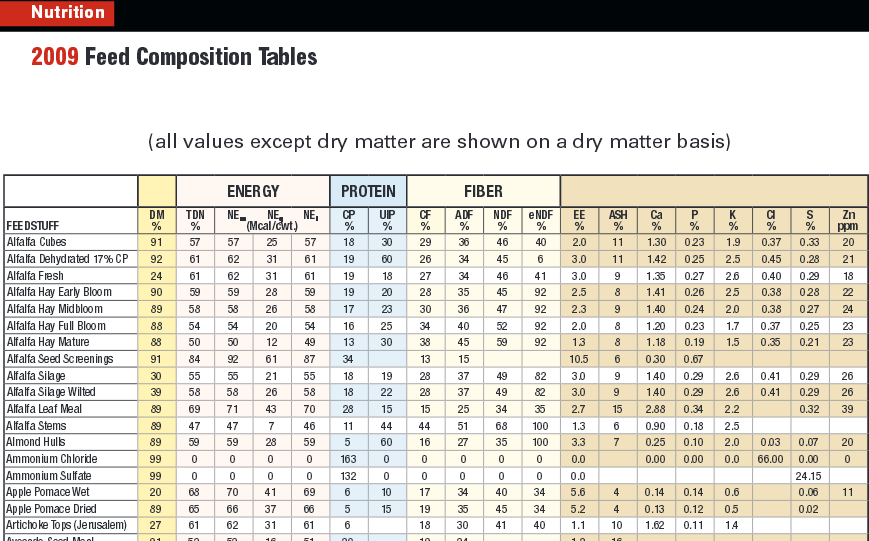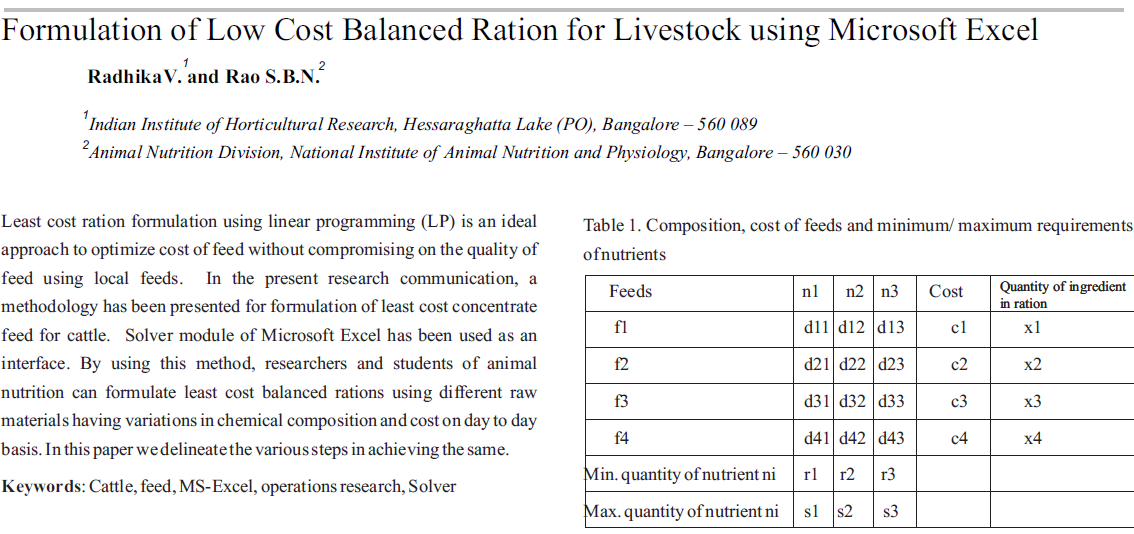 Subscribe to THE FARM CEO, and get this new issue, as well as ALL back issues, in addition to your full subscription of 48 weekly issues.
1) Useful feed formulation/other findings from trusted sources
2) Cost-saving ideas from farm visits as I travel across West Africa.
3) Ads by farm providers/suppliers of all genres.
4). Special promo price offers of my Software and Book products
Full details at http://tinyurl.com/TheFarmCEO
1 year's subscription = 48 issues.
Subscription Fee = $36 USD (approx) N6.8k [You get my $82 USD Feed Formulation Handbook FREE, as well as FREE Bi-weekly ads for YOUR biz]
ARCHIVES: Click here to view previews of ALL past issues of the newspapers