In this second issue of THE FARM CEO newspaper, you get my reviews of, and links to:
(a) A 3 part write-up on Rat Control – VERY useful, by a UK based expert!
(b) A PDF Manual on Integrated Farming
(c) A PDF paper on The Economics of Egg Production
(d) A PDF document titled "Agribusiness Handbook: Poultry Meat & Eggs
(e) Watch Songhai's Award Winning Snails Feeding Video
(f) Read about Songhai's Leadership Academy – SLA
Below: Screenshot of the cover for Issue No. 02 of THE FARM CEO (Monday 15th June 2015) – this is the formal look for the newspaper.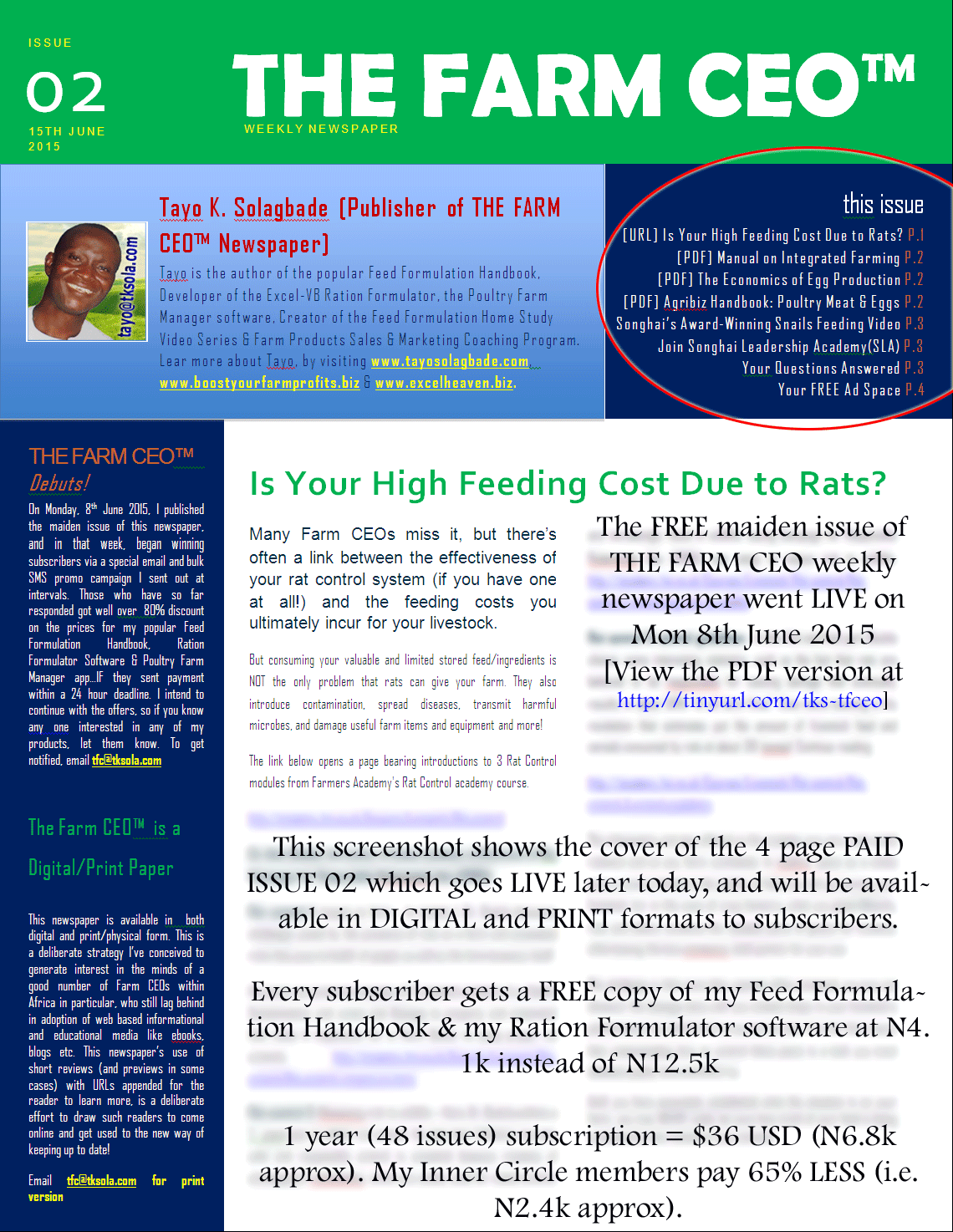 Subscribe to THE FARM CEO HERE, and get ALL back issues, in addition to your full subscription of 48 weekly issues.
Content to expect
1) Useful feed formulation/other findings from trusted sources
2) Cost-saving ideas from farm visits as I travel across West Africa.
3) Ads by farm providers/suppliers of all genres.
4). Special promo price offers of my Software and Book products
Learn more at http://tinyurl.com/TheFarmCEO