Work LESS, Earn More Money, Worry LESS, Sleep BETTER , Be Happier!
Whether you're in paid employment or run your own business, you CAN earn MORE without needing to work MORE. In fact, you can earn income while you sleep!
I do it – and I learnt to do it using ideas from others who have done it for decades. You can learn how to do it too!
FREE ONE HOUR TALK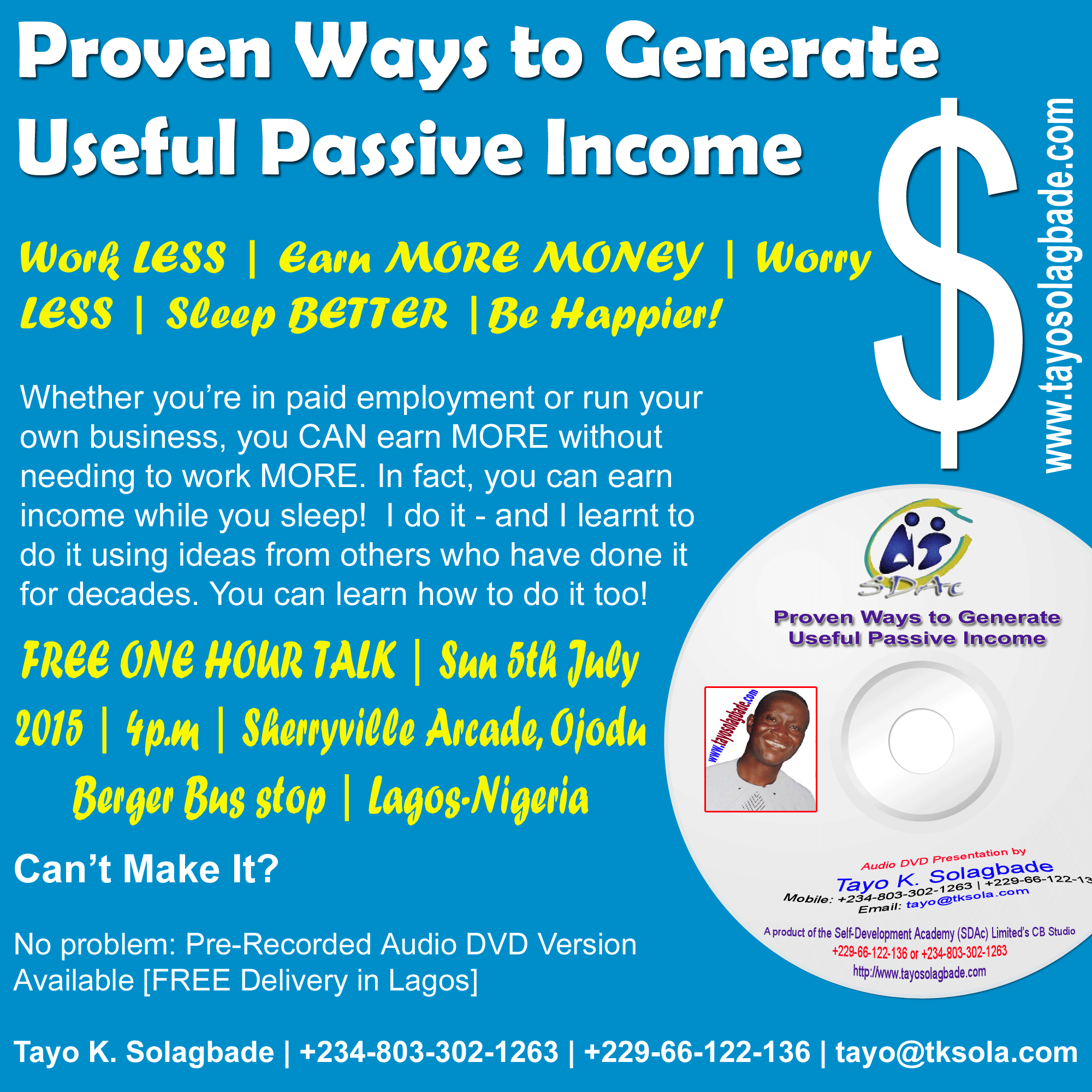 Date: Sun 5th July 2015
Time: 4 to 5 p.m
Venue: Sherryville Arcade, Ojodu Berger Bus stop | Lagos-Nigeria
Can't Make It?
No problem: Pre-Recorded Audio DVD Version
Available [FREE Delivery in Lagos]
Tayo K. Solagbade | +234-803-302-1263 | +229-66-122-136 | tayo@tksola.com
You can request further details…
Tel: +234-803-302-1263 | +229-66-122-136
or via http://www.tayosolagbade.com/contact.htm