Category: Services
Written by Tayo K. Solagbade
Learn How to Create Cash Flow Generating Assets (CFGA)™ to earn you income [Below: Downloadable Flyer Image]... (1) even on public holidays (2) even when you have no client projects in hand (3) even when you're on annual leave (4) AND...even when you're ASLEEP! Just Like I've done for YEARS! Click below to continue reading:
Click here to continue reading on my Self-Development (SD) Nuggets™ blog
Category: Services
Written by Tayo K. Solagbade
On this page is a listing, with brief previews/descriptions of different resources for Farm Businesses e.g my popular Excel-VB Ration Formulator software, its accompanying Feed Formulation Handbook as well as my Excel-VB Poultry Farm Business Manager software.
They have been developed over the past decade mainly in response to enquiries by Farm CEOs from within and outside Africa.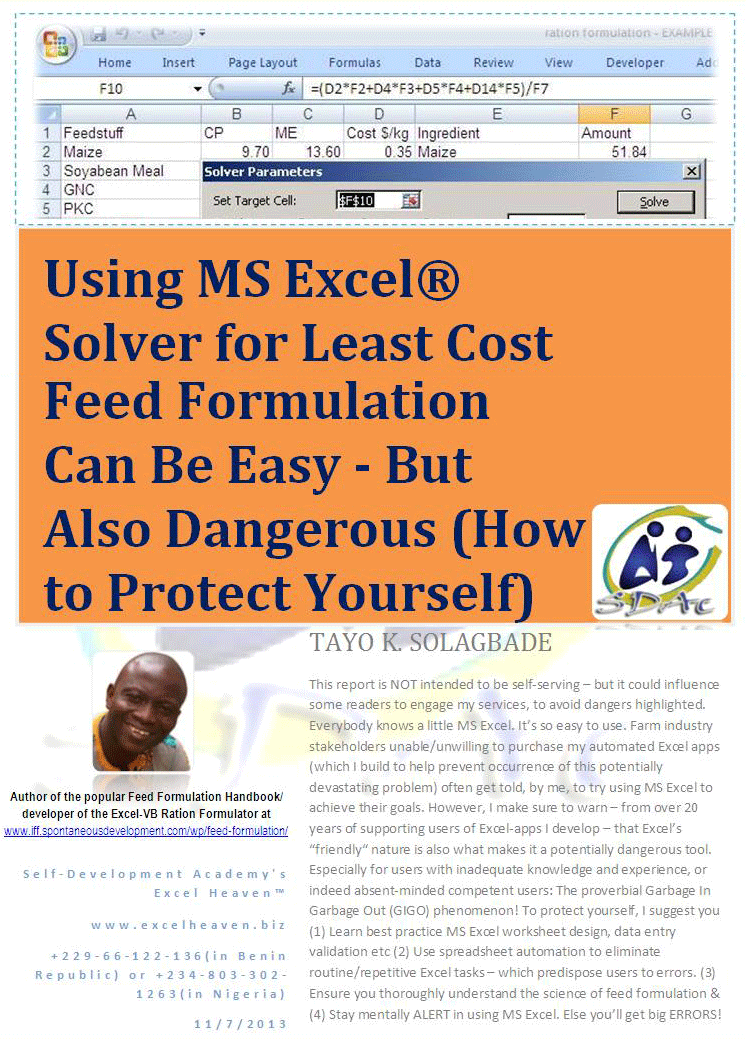 Download above PDF
Read more: Excel-VB Driven Software for Farm Business Owners
My name is Tayo Solagbade, and I am your host on the
CEO Spotlight Interview (CSI) Series
.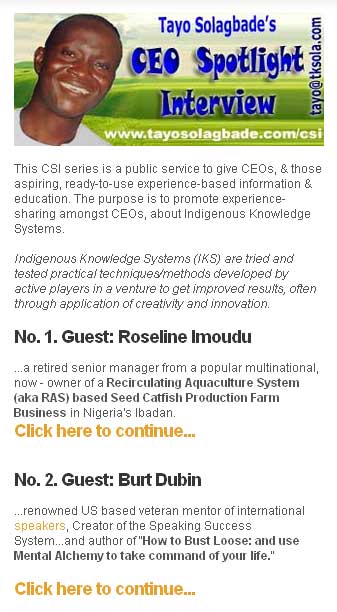 Read more: Are You a CEO/Expert With Practical Experiences to Share?