Category: Products
Published on Wednesday, 04 January 2012
Order Tayo's Specialty Pineapple Peel-based Drinks & Cakes!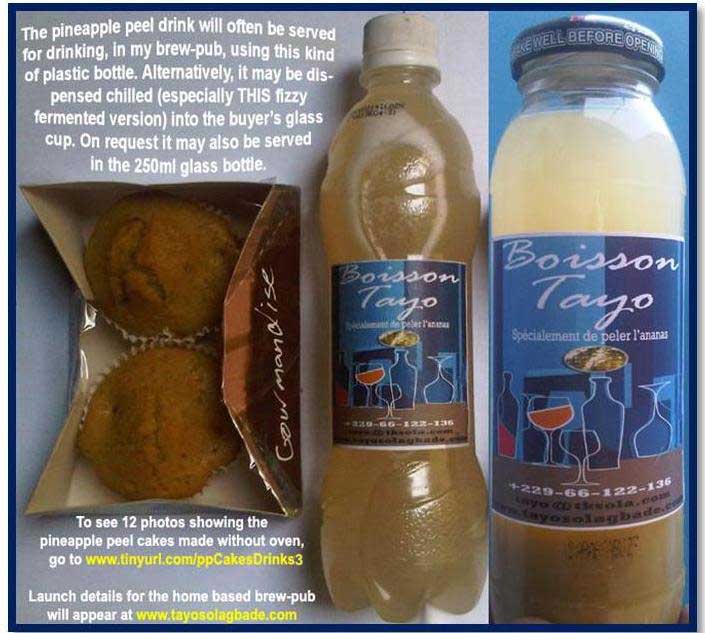 They are made from Pineapple Peels. Yes, the PEELS. And the cakes are baked without using an oven.  I first began making the drinks in Calavi, Benin Republic. When I moved to Cotonou, I continued.
Some months later, I discovered a way to use the peels in baking cakes, without using an oven. My first cakes were far from pretty, but those made by my kids (also without an oven), with input from their mother, look much prettier (see below).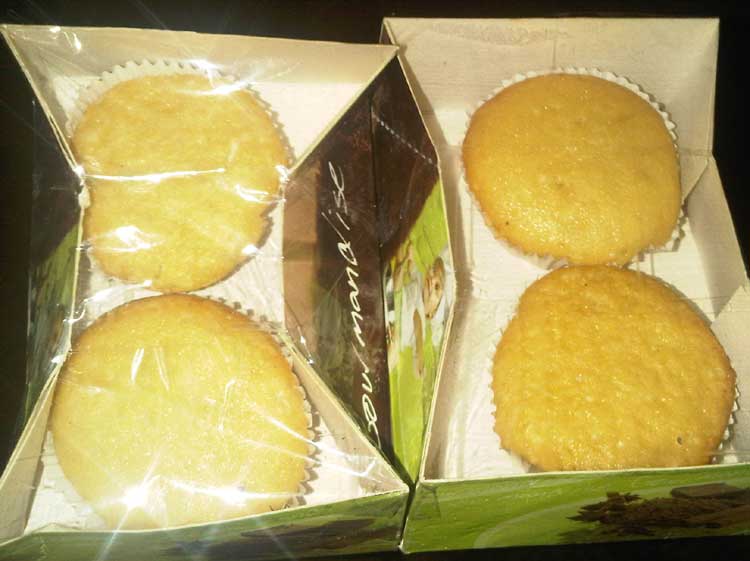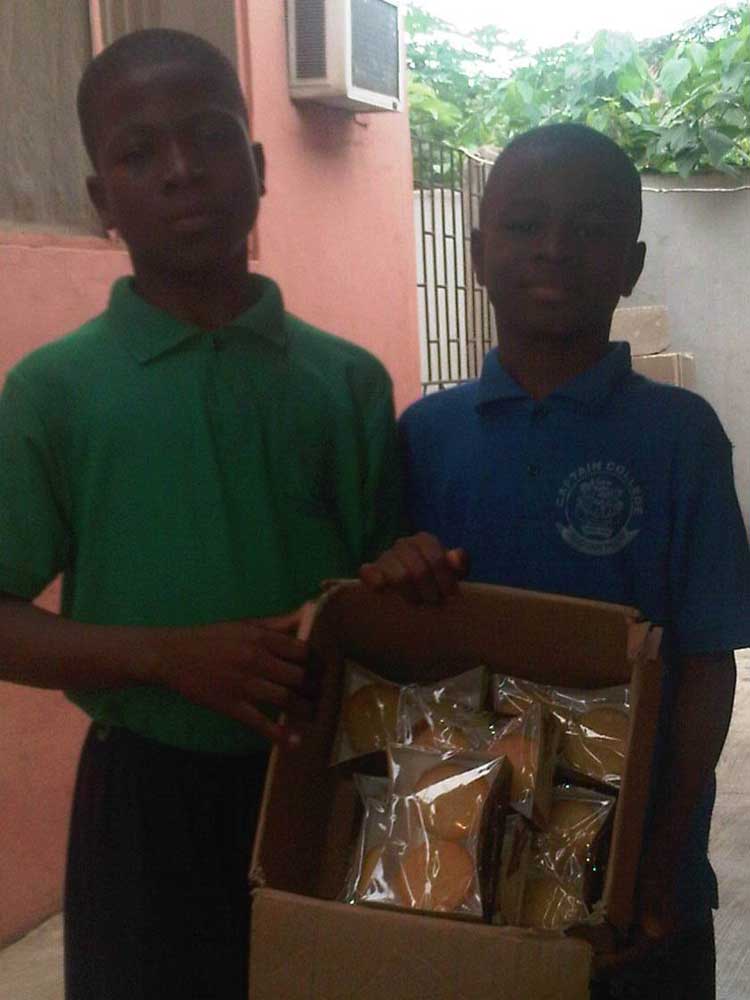 My kids have been making and selling the drinks and cakes, since I taught them the production methods, and "pushed them" to try selling them to friends, in September 2013.
It soon occurred to me that this is a good formula for a micro business that anyone can start with very little money: Waste fruit peels as a zero cost key ingredient for easily reproducible low cost drinks and cake making!. 
That's why I now offer to run small business startup coaching clinics for groups interested in learning to make similar products from fruit wastes. Click here to learn more.
You'll NEVER find them on sale ANYWHERE!
They are only available for delivery on-demand to buyers. My kids make and sell these products to school mates, during break time in the school they attend.
However, as the photos indicate, specially labelled versions can be produced for persons to celebrate anniversaries of ANY sort on demand. 
You'll can also invite me (click here now) to deliver a talk on how to use fruit peels to make drinks. 
Title: One VERY LOW COST Way to Make Drinks You Can Sell, Using Fruit Peels - Right From Your Home...1n Less Than 2 Hours. Click to learn more.
In mid 2013, I wrote a special PDF report that is available as a free download. It's titled:
10 Fruits You Eat That Leave Useful Peels Behind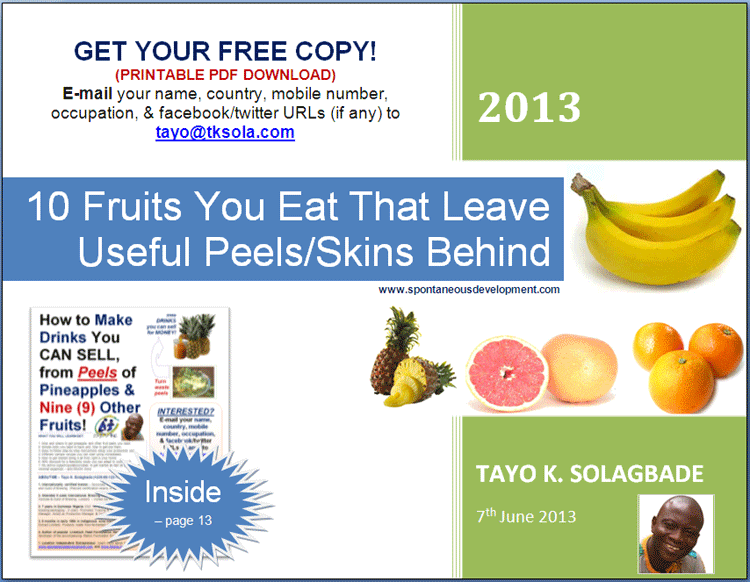 Click here to learn more about my free talk...and also how you can get a copy of the above mentioned free PDF paper.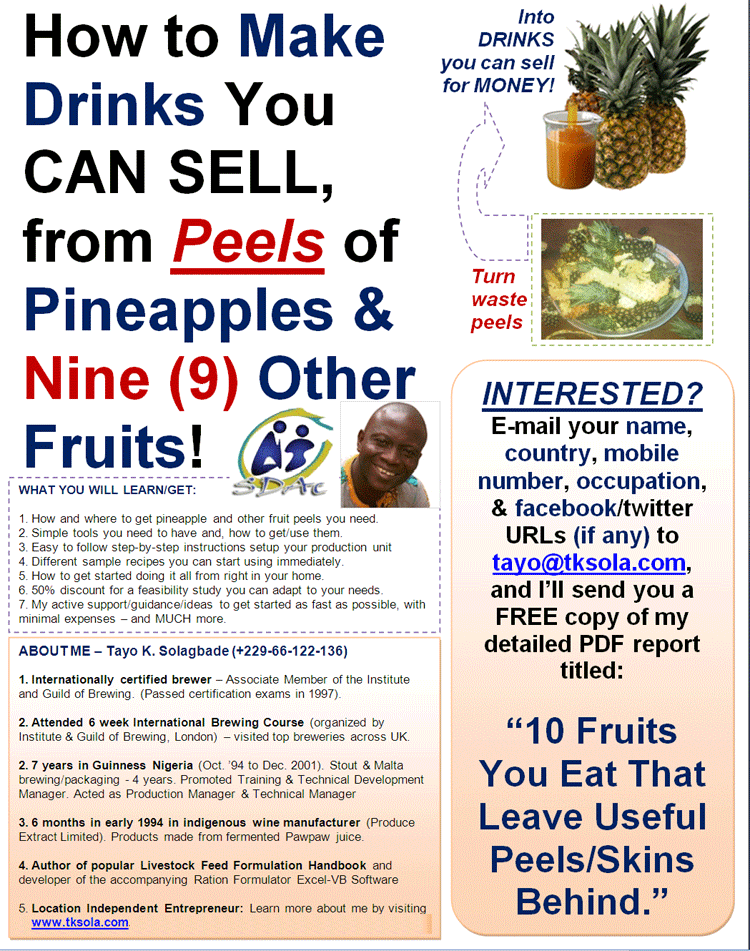 Hits: 3134