Category: Products
Published on Thursday, 10 July 2014
Written by Tayo K. Solagbade
Category: Products
Written by Tayo K. Solagbade
19. Proven Techniques (& Strategies) You Can Use to Start & Finish Writing ANYTHING

18. Introduction To Public Speaking For Business Marketing (PDF)
This report explains why public speaking remains a powerful way strategy for cost-effectively marketing your products and services to large numbers of people at once - especially when you have a limited budget. It's been used for decades by the smartest and most successful individuals and businesses in the world. You can learn to use it too.

17. Burt Dubin's latest book: "On Being a Master"
Download Chapter 1 Preview as PDF

16. A 2 chapter free PDF preview of my latest ebook (WHY YOU KEEP FAILING TO ACHIEVE YOUR WRITING GOALS! (10 Habits That are Holding You Back and How to Change Them for Good!), now on sale in my online store here.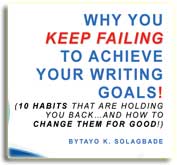 15.0 Fruits You Eat That Leave Useful Peels Behind - FREE PDF download created by Tayo K. Solagbade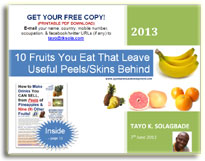 14.0 Practical Feed Formulation Handbook(.pdf)
Many visitors to this site have already requested /downloaded this FREE chapter from the E-book version of my 70 page Practical LivestockFeed Formulation Handbook.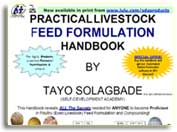 13.0 10 Valuable Lessons I Learnt About Blogging for Passive Income, from Yaro Starak's 60 Minute Podcast Interview with Patrick Meninga - FREE PDF Transcript download created by Tayo K. Solagbade

12.0 NEVER Let Anyone Tell You What YOU Cannot Do! (Transcript Slideshow Version of ESPN's July 21 "SportsCenter" Profile video about Richie Parker - the engineer born without arms, who designs championship winning NASCAR race car parts/components) FREE Microsoft Power Point Show download in a compressed zipped folder created by Tayo K. Solagbade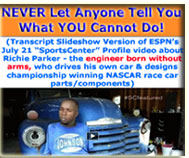 11.0 One-Page Spreadsheet Table Showing Economics For A Startup Catfish Farm Operation"(Very Detailed Operations Data Calculation for Vats, Ponds, Stocking, Projections for Feeding, expansion, harvesting sales etc).
10.0

Download above PDF
9.0
Download above PDF
8.0 Layman's Business Variable Costs Control Systems Awareness Quiz - (.pdf)
This is an Acrobat PDF document containing 17 questions designed to get you thinking about possible areas in which you can look to apply spreadsheet facilitated VC monitoring/control and reduction initiatives in your business. Read the article titled "You Can Icrease Your Profits Without Raising Your Prices". to learn more.
7.0 Breakthrough to Purpose – Andy Brine Interviews Efe Ohwofasa - Verbatim Text Transcript Created by Tayo K. Solagbade ( FREE PDF)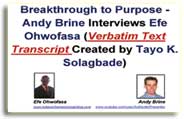 6.0 Farm Resuscitation Action Plan Document (.zip)
Read An Action Plan Proposal Prepared For Resuscitation Of A Catfish Farm(zipped along with an article titled "Catfish Farmers, Beware Of Uncontrolled variable Costs!". The plan never got used due to unexpected events. That however does NOT make the document any less valuable as a reference tool.
5.0 Action Plan/Progress Evaluation Checklist Template - (.pdf)
This Checklist will force you to document up front, the various key tasks you need to perform in order to achieve your set goal(s) over a defined time period.You will also be able to record DATE ACHIEVED next to each task successfully completed. Read the article titled "Where Do You Want Your Business To Be FIVE Years From Now? (Action Plan/Progress Evaluation Checklist)". to learn more.
4.0 Tayo Solagbade's Self-Development Bible (.pdf)
This is a FREE e-book version of the Self-Development Bible. It is a 113 page Self-Help manual that I wrote in 2002, based on a 1 Hour Talk I offer. The glossy covered print version became available for online purchase at Cafepress.com in May 2005, and Lulu.com in July 2005).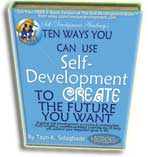 3.0 SPECIAL REPORT: Your Company May Be Losing Money By Retiring Employees When They Clock 60 Years - And Above! ".
The title is provocative. But it's message is based on scientifically established facts - references supplied. If you run an organisation, or have to manage people, you'll find it a VERY useful read. Every working adult needs to read this report because it uncovers a massive LIE that's been burned into our thinking from our youth. Correcting this wrong thinking can help YOU maximise your full potential in life right into your 90s!
2.0 Become UNSTOPPABLE:- Inspirational Mind Map Based On Abe Lincoln's Life(.xls)
This download was created to support Tayo's article titled "Become UNSTOPPABLE By Having "Blind Faith" And "Refusing To Recognise Failure". Download
1.0. My 11 page resume
Category: Products
Published on Wednesday, 04 January 2012
Signup for ONE year and get FREE download accees to my Excel-VB Products Gallery below
All the products described below have been developed for/sold to real life client companies since 2005 for the fees indicated or greater. They have stayed idle on my PC for years, I feel that;s a waste, and that they can add value to other individuals or businesses with similar needs to those I originally built them for.
Note that I will be adding more apps to this page as time goes on. Including those for Farm Business Owners - like the Monthly version of my Excel-VB driven Poultry Farm Manager app.
To make it easy for inyterested opersons, I've decided to offer password protected access to a members only downloads area, where those who signup can easily choose as many as they want of the apps.
I also offer to help any interested member customize ONE of the apps s/he chooses for his/her personal use. If s/he needs any other apps customized it will be done at 60% of the fee indicated for the app.
Income & Expense Manager 1.1

NOTE: Over N41,000.00 worth of sales of this application were recorded between 21st Sept. 07 and 28th Nov. 07 (approx. 42 working days)!

Product

The Income & Expense Manager 1.0 was originally built in August 2006 for business center owners who want to know if they are really making PROFITS - but is actually useful for anyone keen to keep an eye on/track (and store historical records of) his/her income AND expenses.

Enables even a PC/Excel novice input ONE year's worth of (paper) records into a ready-to-use spreadsheet using an automated, floating data entry form - at 60 rows per day for 365 days.

It also  automatically computes entries into daily, weekly, monthly, annual (tabulated, charted, and printable) summaries of income, expenses etc. The upgrade version started selling on 6th September 2007. Past buyers got FREE upgrades.

Contact me for a zero cost slideshow presentation.

N2,500.00

Hospital Cash Office/Patients Financial Records Manager 

Product

Just built for an old client company within two working days (8th and 9th January 2008). 

The Hospital Cash Office/Patients Financial Records Manager is a 100% customizable software that allows cash office staff of a hspital to quickly, easily and reliably record - and retrieve - patients' detailed financial transaction records (for treament received) in a manner that facilitates speedy evaluation of patients financial status with the hospital for timely and profitable decision making to be done. 

N50,000.00

Membership Records Manager (for Clubs, Associations, Institutes, and other social groups) - Handles records for up to 5,000 members for a period of 5 consecutive years.

Product

Just built for a pioneer Health & Fitness Club in Lagos, established in the '80s.

The Membership Records Manager is a 100% customizable software that allows a club, association, or group conveniently and reliably record - and retrieve - member personal/financial and other records(including member's financial status) in a manner that facilitates accurate management evaluation of the business' performance for timely and profitable decision making to be done.

The program was built within 10 working days(5th to 15th Dec. 07) - during which time user training and test run was also carried out. Member information can be readily retrieved using Member No. or Full Member Name.

Login Access Restriction interface facilitates management control of access to the program - preventing unathorised entry/changes from being made.

Contact me for a zero cost slideshow presentation.

N45,000.00

Church Records/Accounts Manager

Product

Built for a large Anglican church in Lagos. Very easy to use application capturing virtually every bit of information a church needs to know about her members.

From personal information like age, date joined or converted, education, profession, marital status, talents, tithing, phone numbers to others like talents, counselling, membership of groups, associations etc.

Also allows daily update of financial records - tithes/offering, donations etc - and auto generates Monthly/Annual Income and Expenditure Statements/Reports.

It is also used to automatically generate names of church members whose birthdays fall within each NEW week for pulication in the church bulletin. 100 customisable. Call us for a zero cost presentation.

N45,000.00

General Accounts Manager - Module 1

Product

This is a much more sophisticated software application compared to the Income & Expense Manager mentioned above.

First built for a specialist hospital in Lagos - but can be used by any business. Allows user to post cash office receipt using in-house format register (cash, cheque. value card etc) and payment amounts using custom floating data entry forms.

Automatically generates Weekly, Monthly/Annual Income & Expense Report - integrated with charts of EACH heading value. Dynamic report preparation interface with drop menus

N100,000.00

Automated Employees' Payment Schedule & Payslips Generator

Product

First built for a large hospital in Lagos(but can be used by any business). The client hospital's accountant had expressed the desire to get around the limitation of the commercial software he was using which required input of certain mandatory information NOT relevant to the Nigerian environment.

I built the application to auto-prepare a payment schedule sent to banks to enable each employee's account to be credited with the corresponding salary amount.

Plus it allows the user produce payslips (6 per A4 page) for up to 200 staff.

N25,000.00

Automated Invoice Generator

Product

First built in 2004 for an IT/Telecoms company in Lagos. It allows the user quickly and conveniently prepare professional looking Invoices & Delivery Notes for clients. Select item(s) from drop menus, watch program auto-insert prices, quantities and compute totals, VAT etc. It even writes the EXACT Amount Due in Words.

It was recently(November 07) integrated into a custom medical records payments/billing monitoring software built for DFO Medical Clinics in Akoka, Lagos - enabling them generate invoices for corporate clients whose employees are treated.

N50,000.00

 
 
 
 

Custom Software Development

Service

Let me build a custom software (Enterprise Information System) to automate your data handling, analysis and routine reports preparation.

Our Custom Excel-VB Solutions Development website (www.excelheaven.biz) offers videos of products we built for past clients including testimonials.

From 25,000.00

Small Group Or Personal Coaching in MS Excel, Webdesign etc

Service

Through my Excel-Heaven website, offer experiential/job-based, real-world relevant coaching in use of MS Excel.

From Basic, Intermediate, to Advanced and VBA-Solutions Developer coaching.

From N50,000 per person

Talks & Keynote Speeches

Service

As a member you can invite me to speak to your team, group, in your company, club or association.

Contact me for details.

FREE for ONE hour
To get details about the above, click here to contact me.
Category: Products
Published on Wednesday, 04 January 2012
Order Tayo's Specialty Pineapple Peel-based Drinks & Cakes!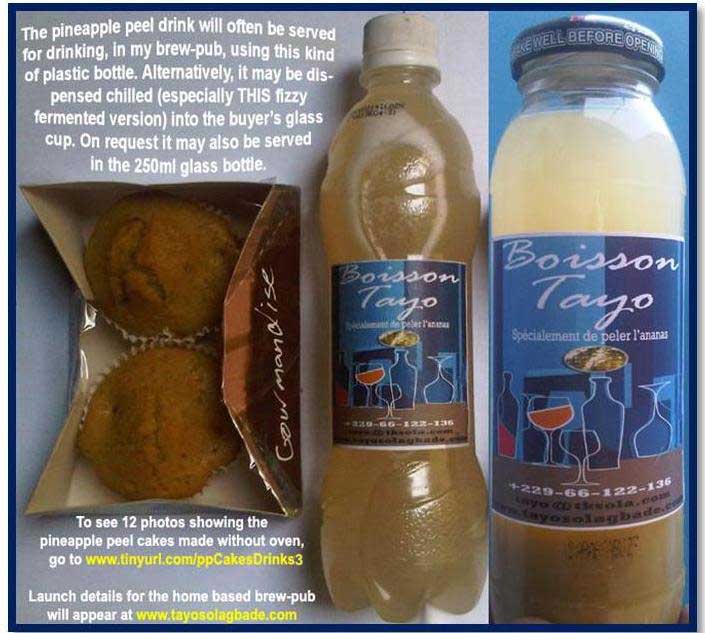 They are made from Pineapple Peels. Yes, the PEELS. And the cakes are baked without using an oven.  I first began making the drinks in Calavi, Benin Republic. When I moved to Cotonou, I continued.
Some months later, I discovered a way to use the peels in baking cakes, without using an oven. My first cakes were far from pretty, but those made by my kids (also without an oven), with input from their mother, look much prettier (see below).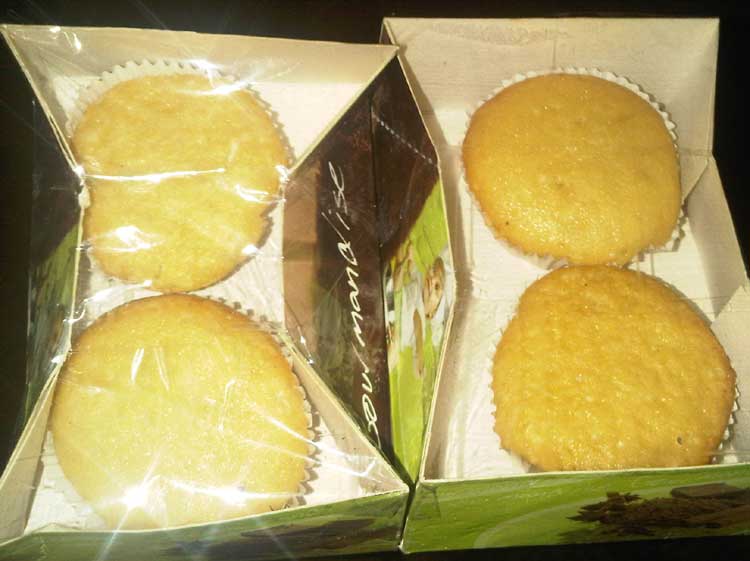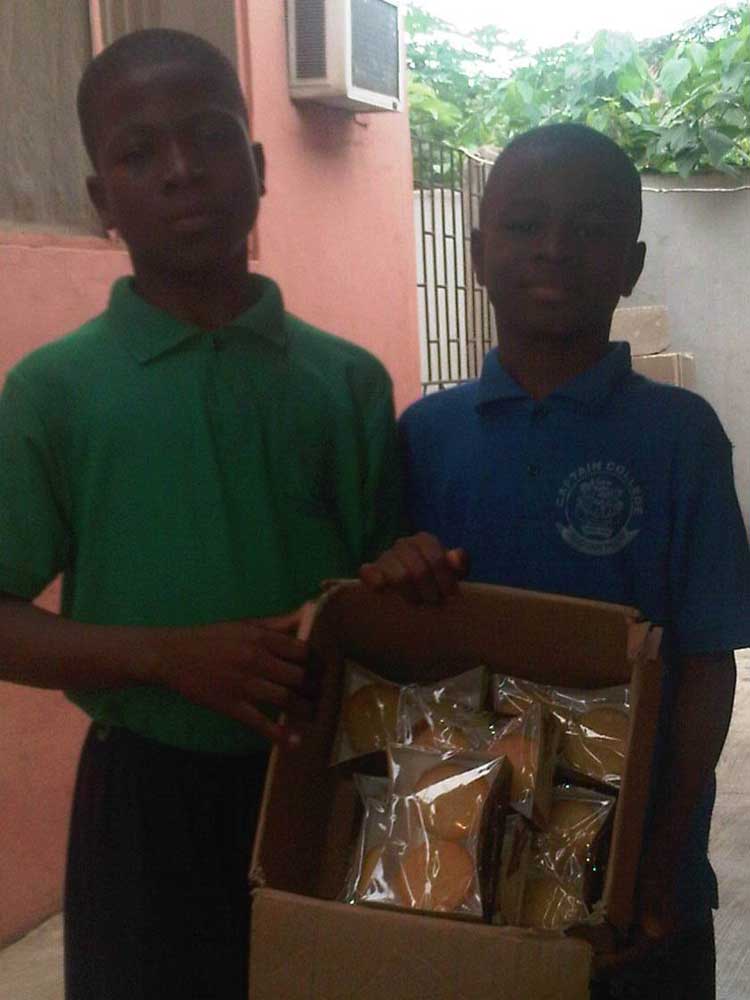 My kids have been making and selling the drinks and cakes, since I taught them the production methods, and "pushed them" to try selling them to friends, in September 2013.
It soon occurred to me that this is a good formula for a micro business that anyone can start with very little money: Waste fruit peels as a zero cost key ingredient for easily reproducible low cost drinks and cake making!. 
That's why I now offer to run small business startup coaching clinics for groups interested in learning to make similar products from fruit wastes. Click here to learn more.
You'll NEVER find them on sale ANYWHERE!
They are only available for delivery on-demand to buyers. My kids make and sell these products to school mates, during break time in the school they attend.
However, as the photos indicate, specially labelled versions can be produced for persons to celebrate anniversaries of ANY sort on demand. 
You'll can also invite me (click here now) to deliver a talk on how to use fruit peels to make drinks. 
Title: One VERY LOW COST Way to Make Drinks You Can Sell, Using Fruit Peels - Right From Your Home...1n Less Than 2 Hours. Click to learn more.
In mid 2013, I wrote a special PDF report that is available as a free download. It's titled:
10 Fruits You Eat That Leave Useful Peels Behind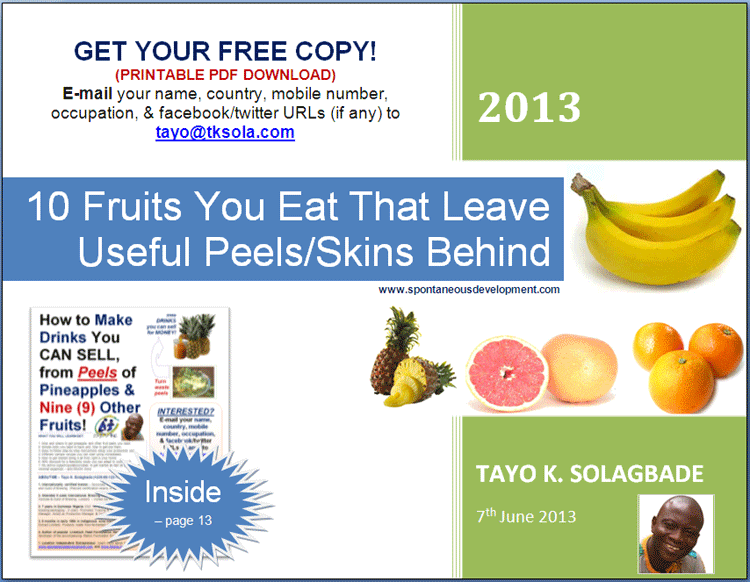 Click here to learn more about my free talk...and also how you can get a copy of the above mentioned free PDF paper.