Category: Services
Written by Tayo K. Solagbade
Coming Soon.
Category: Services
Written by Tayo K. Solagbade
On this page is a listing, with brief previews/descriptions of different resources for Farm Businesses e.g my popular Excel-VB Ration Formulator software, its accompanying Feed Formulation Handbook as well as my Excel-VB Poultry Farm Business Manager software.
They have been developed over the past decade mainly in response to enquiries by Farm CEOs from within and outside Africa.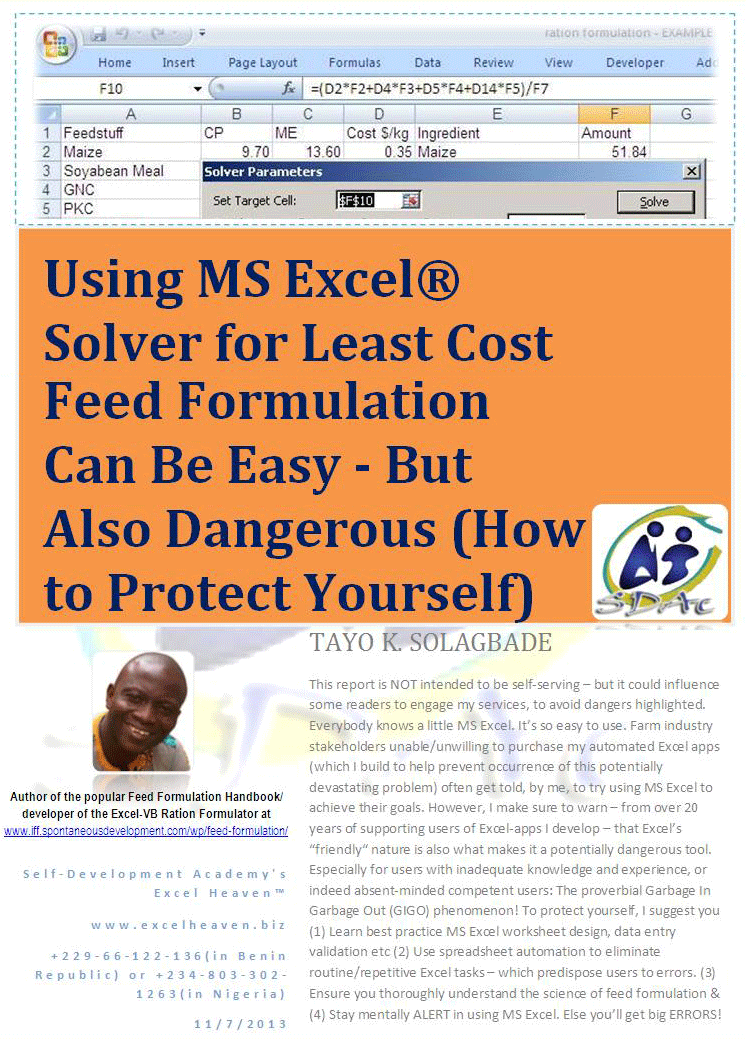 Download above PDF
Read more: Excel-VB Driven Software for Farm Business Owners
Signup for my Spontaneous Coaching™* for Mastery of Adversity (& Personal/Career Success Achievement)!- click HERE for details
*******
The importance of having constantly improving "know-how" cannot be over-emphasized.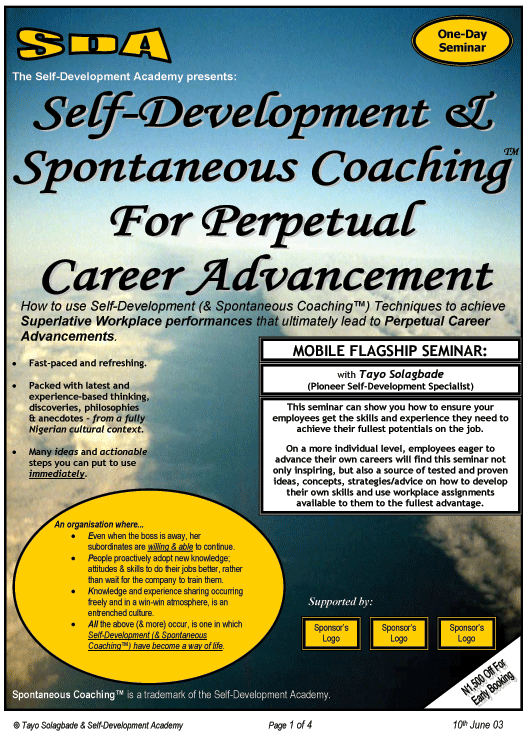 Read more: Performance Improvement Education for Career Persons
My name is Tayo Solagbade, and I am your host on the
CEO Spotlight Interview (CSI) Series
.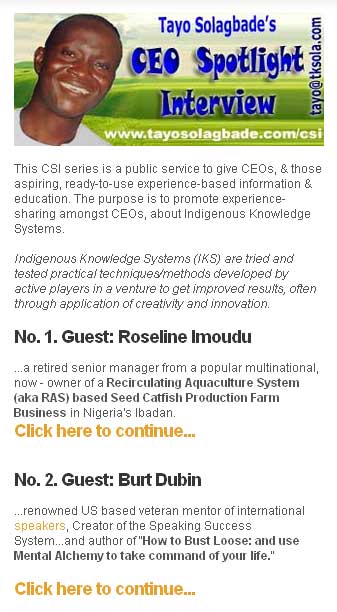 Read more: Are You a CEO/Expert With Practical Experiences to Share?