"Join MY Inner Circle for $160 USD per year and Get custom Farm Business Software, Business Plans, Information Products, Freelance Writing, plus Web Marketing, & Software Development Services – ALL at 65% off for LIFE! " – Tayo K. Solagbade
Every Inner Circle member gets a PERSONAL login username and password access to benefits PDF membership certificate issued to members.
Quarterly ($40 USD) & 6 Monthly ($80 USD) memberships available, but 50% off, not 65%.
You can pay:
a. in cash or b. by purchasing paperback books from my online store equivalent to $160 USD.
Examples of What You Get at 65% Off…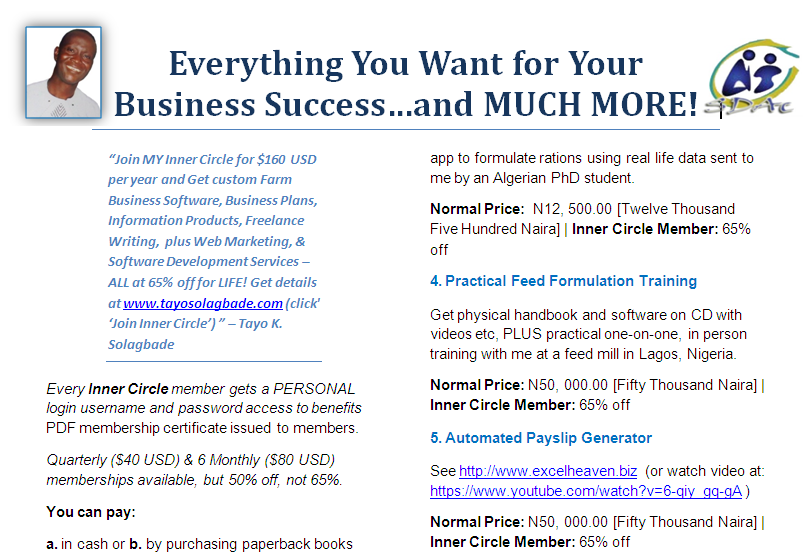 Alternatively....